Grey sky, heavy clouds and raindrops on the windshield of our bus. That wasn't the way we imagined our girls trip to Bologna to start off like. We were prepared for sunglasses, lots of gelato and city strolls in cute dresses. However, we weren't giving up hope just yet.
A girls trip to Bologna
Four relaxing days between Venice and Florence
The Bologna Airport (BLQ) is only six kilometers from the city center away and so by jumping on one of the transfer busses (6,50 euros per ride), me and my friend Maria, got to the main train station in no time. Shortly after another ride on one of the frequent city busses, we arrived at our Air BnB home for the next three nights.
Cute and cozy was our first impression. We were not at all disappointed. However, the sky was still gray and no sign of clearing up. We did what everybody would have done: Slipped into our PJ's, snuggled into bed and stayed there for the rest of the day. It was the perfect beginning for two travelettes who were looking for some relaxation away from home. The next day would be better, we hoped.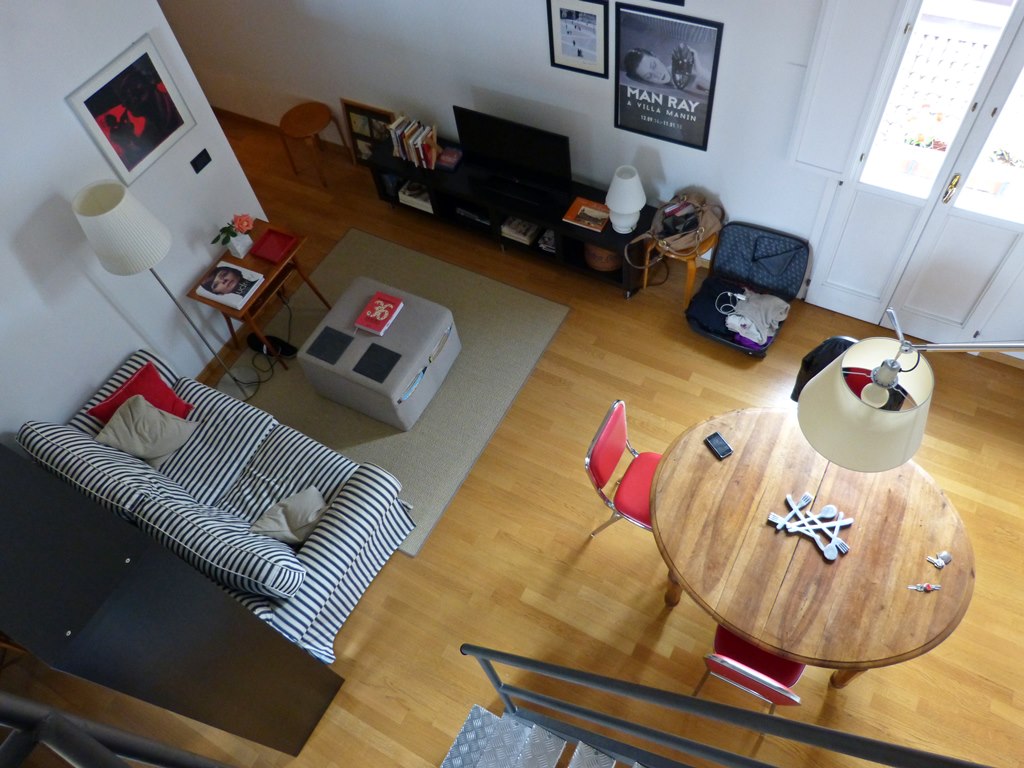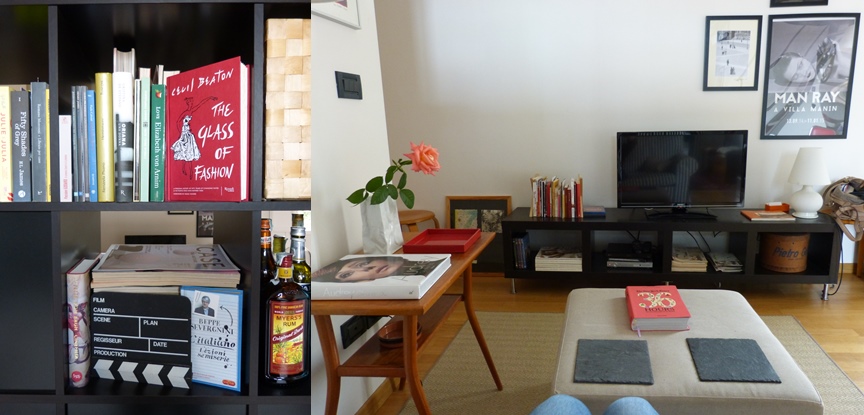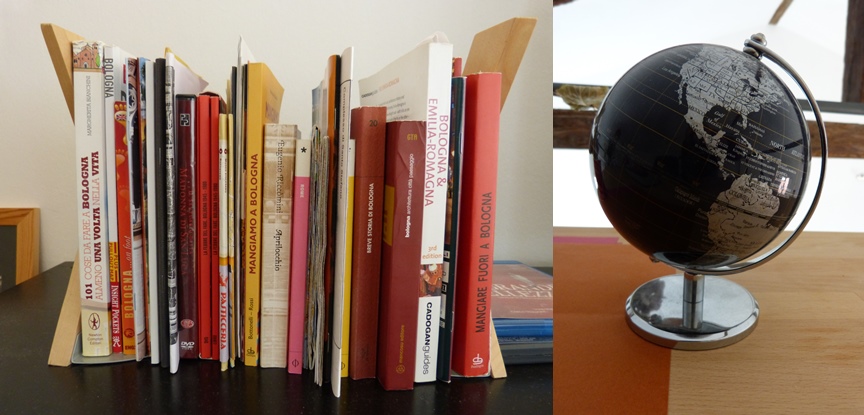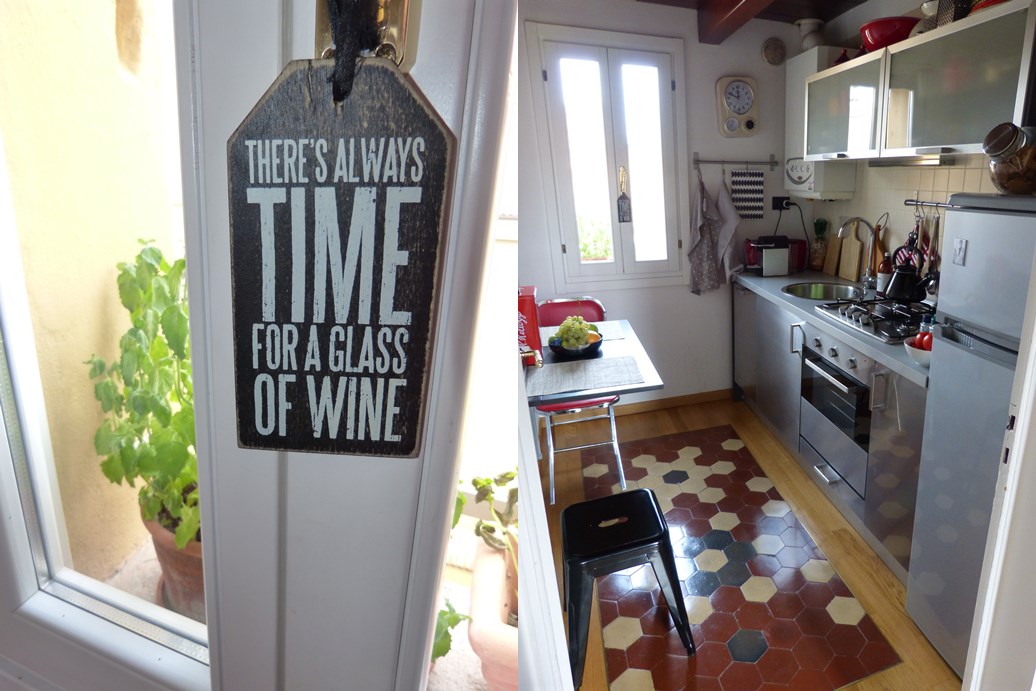 The City of Arcades
After opening the window shutters the next morning gray clouds were laughing right at me again. But life is about attitude, right? So after a a good breakfast we were ready to face Bologna. Luckily the city is easily walkable and you can reach everything by foot.
That being said: It was a ten minutes walk from our apartment to the Piazza Maggiore, the main square of Bologna. What instantly caught my attention were the beautiful arcades. They are built in many different ways and materials and I understood why Bologna is called the City of Arcades.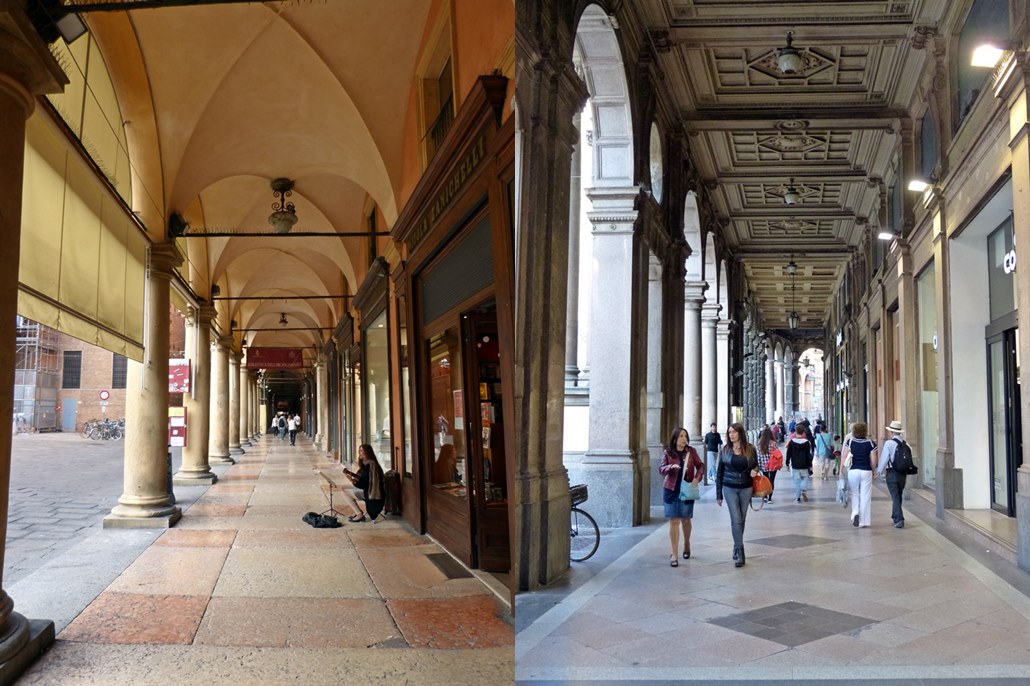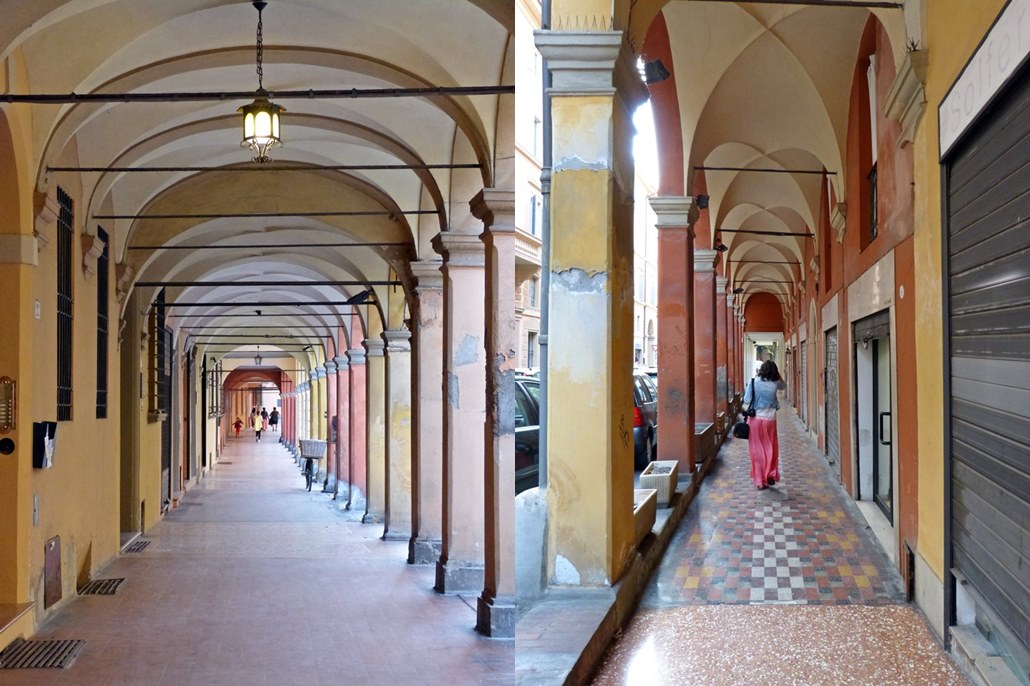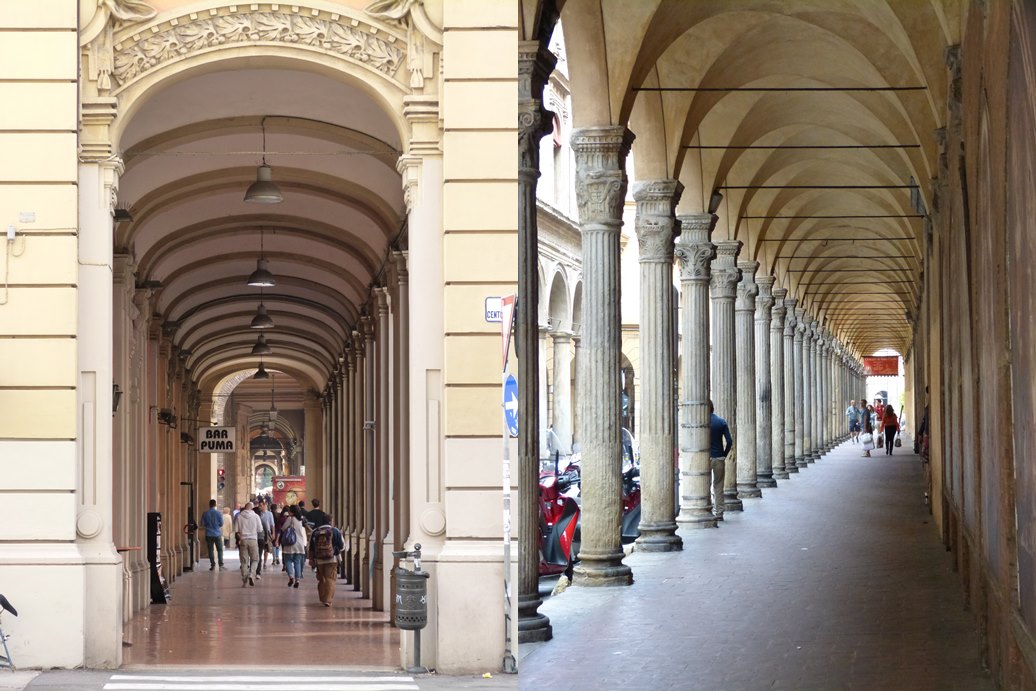 While drinking a way too expensive espresso and a glass of red wine, Maria and I decided on what to do next. So with no particular walking route in mind,we were just wandering around. Getting lost in a city is usually how I  find the most amazing places. During my Erasmus stay in Venice back in 2013 I did that a lot and only good memories came from it.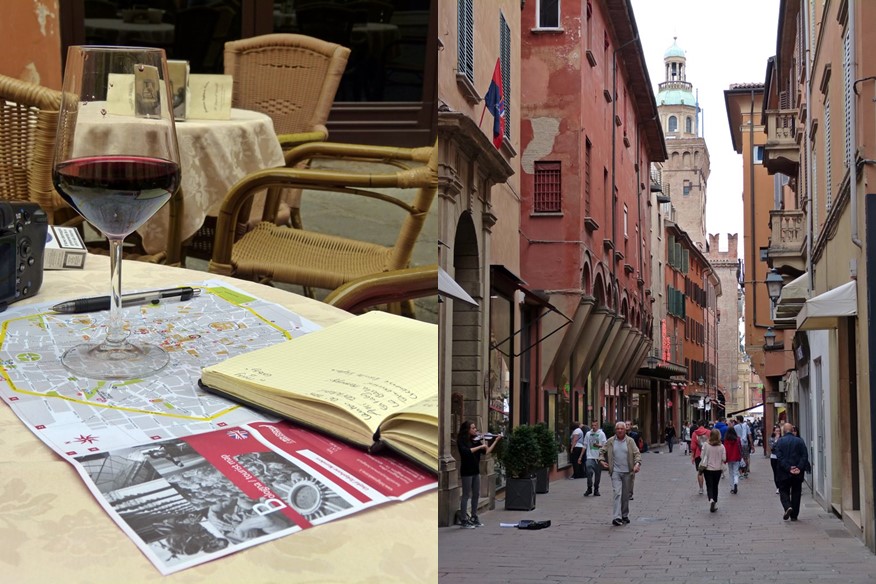 We walked across the Piazza Maggiore where some kind of Christian festival was going on. Nuns and monks were handing out flyers and food to people. The place was packed. It was quiet a sight. To flee from the masses we spontaneously entered the university library.
It's located right across from the Palace Enzo and belongs to one of the oldest universities in Europe. The entrace is free. Check out the main room with its mixture of old and new elements, its architecture is amazing.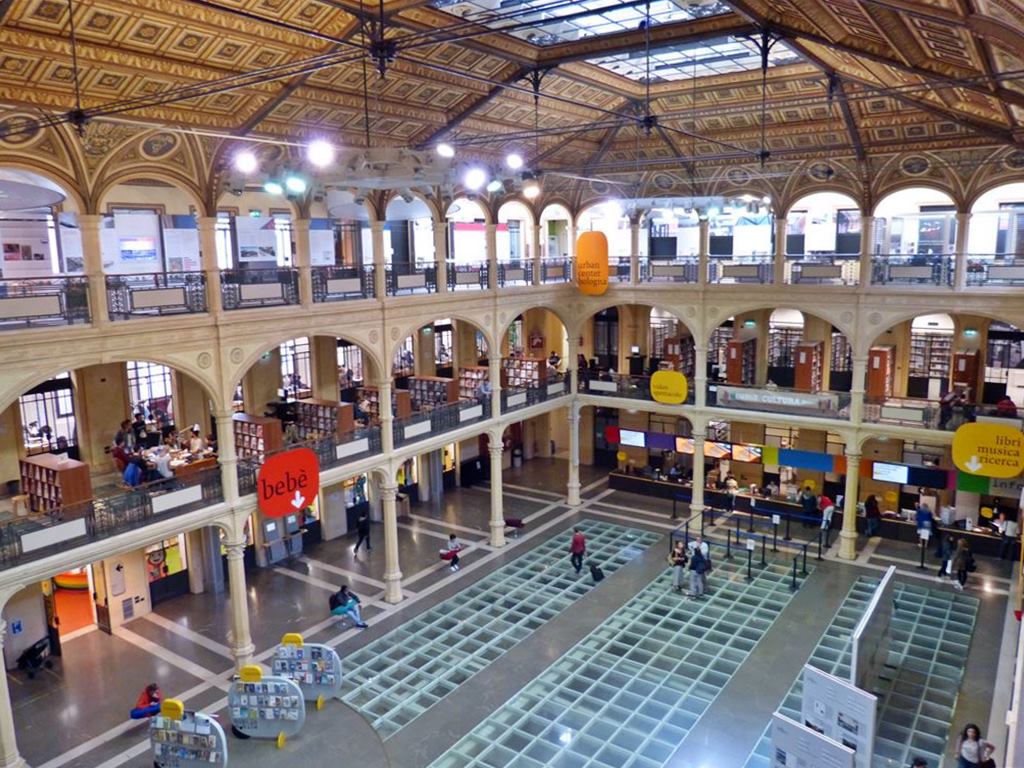 The historic center of Bologna
Then we strolled around the little streets of the historic center. Shops, restaurants, cafés and more arcades – everywhere you turned. We made our way to Le Due Torri, the Two Towers.
The bigger one is called Asinelli, the smaller one Garisenda. They are one of Bolognas most famous sights and the highest one, too. You simply cannot miss them. Especially from the Via Francesco Rizzoli you have a great view at the Asinelli Tower.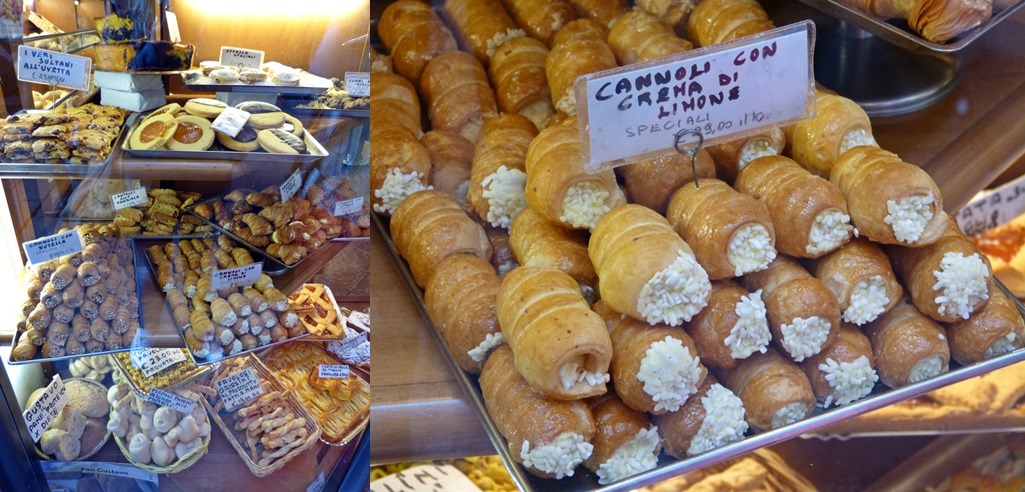 The Towers were built in the 12th century by a noble family named Asinelli and both had military and prestige showing purposes. Almost 100 meter high, you can walk up an inner wodden staircase made out of 498 steps. But be cautious: It's easier said than done.
However, if you make it to the top, you have an amzing view over Bologna. The Garisenda Tower is much smaller and due to a subsidence of soil and foundation, it started leaning to one side.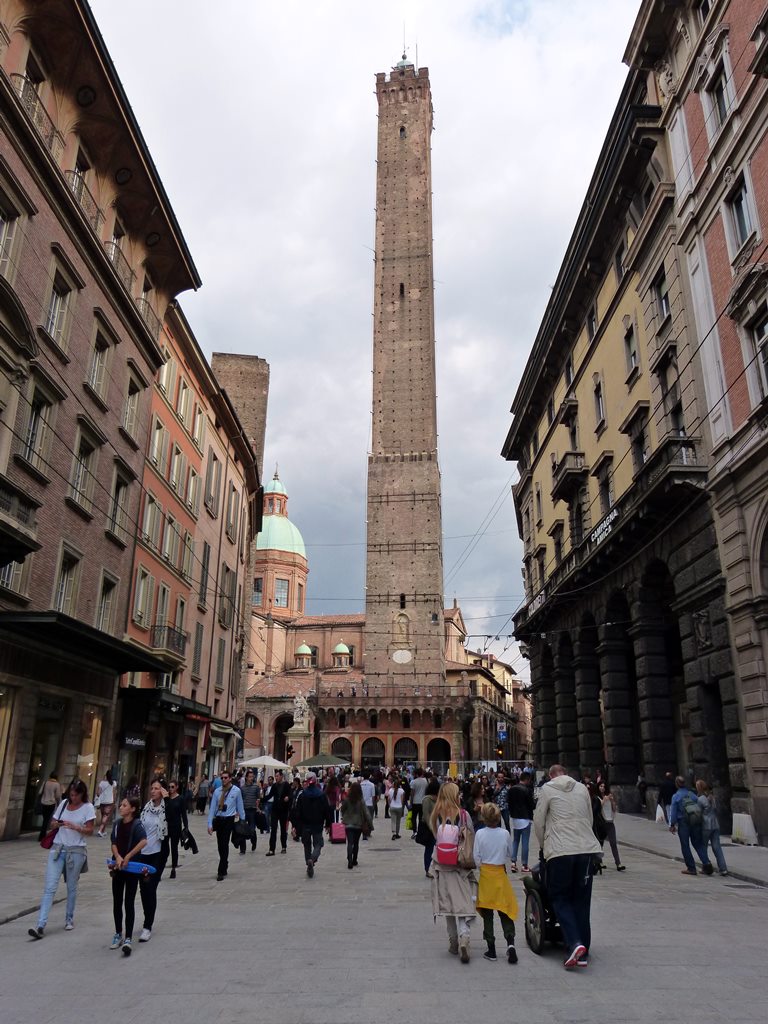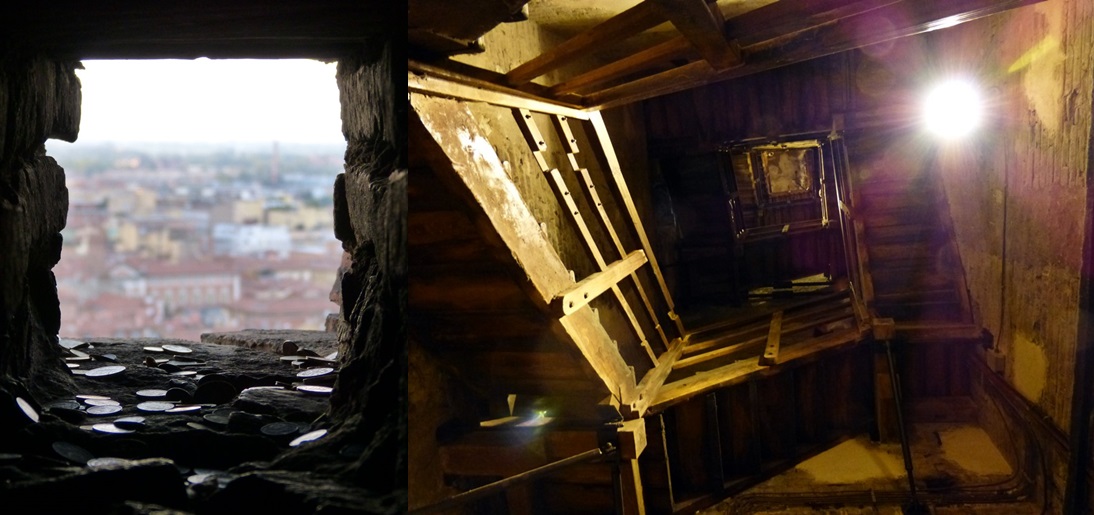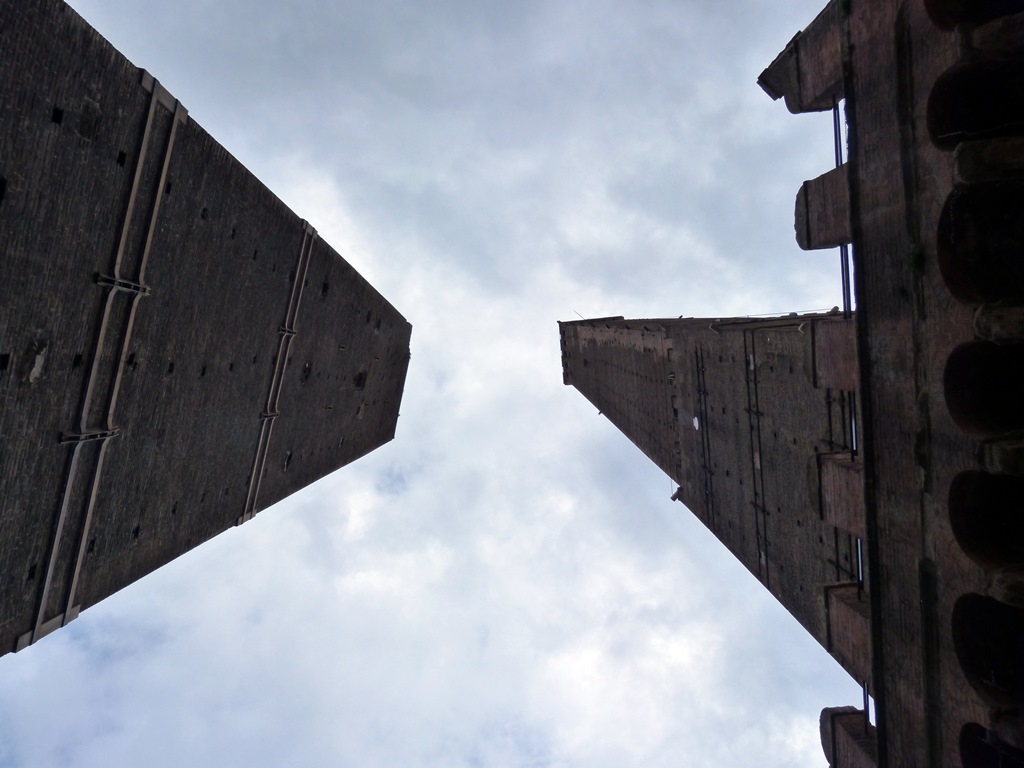 We took a mini break at the Piazza Minghetti. It is one of the few green spots within the city center and is surrounded by huge white buildings. I especially loved the old lantern in front of one of them. Its lantern foot resembles animal claws, which I haven't seen yet anywhere else.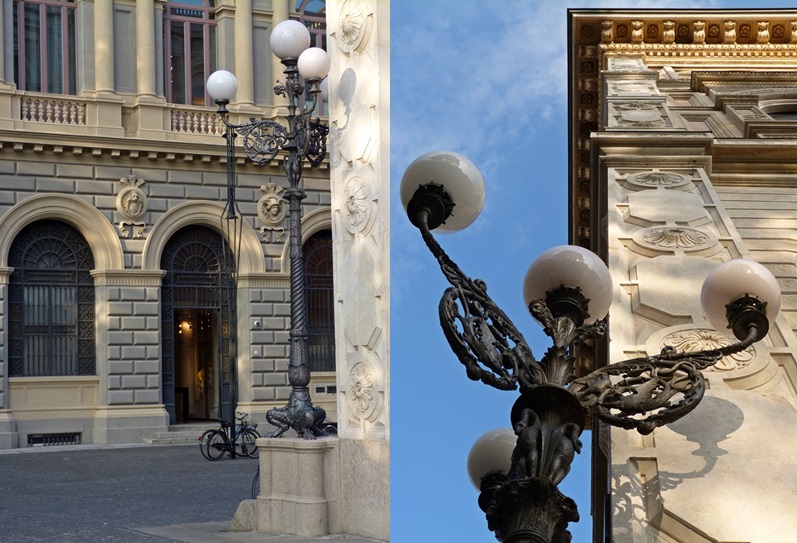 Shortly before six p.m. and therefore closing time, we bought a ticket for the Anatomical Theater of the Archiginnasio. This is a historical room of the medical department of the University of Bologna. In late medieval times students sat in this room which is made entirely out of spruce wood and learnt about anatomy on real dead bodies.
On the white table in the middle the professor dissected the corpses of humans and animal. The students were sitting on the benches around it, following each movement their teacher made. As you may can tell back in the day there were not the same standards for hygiene we have in modern times. So I can only imagine how hard it must have been to endure those lessons.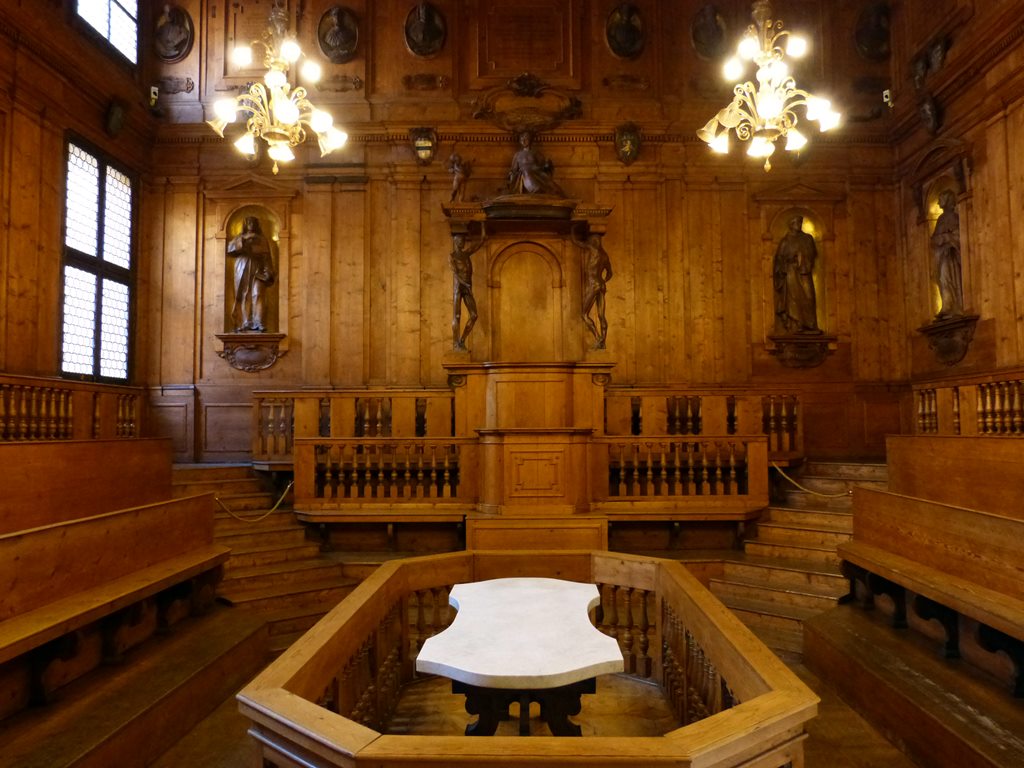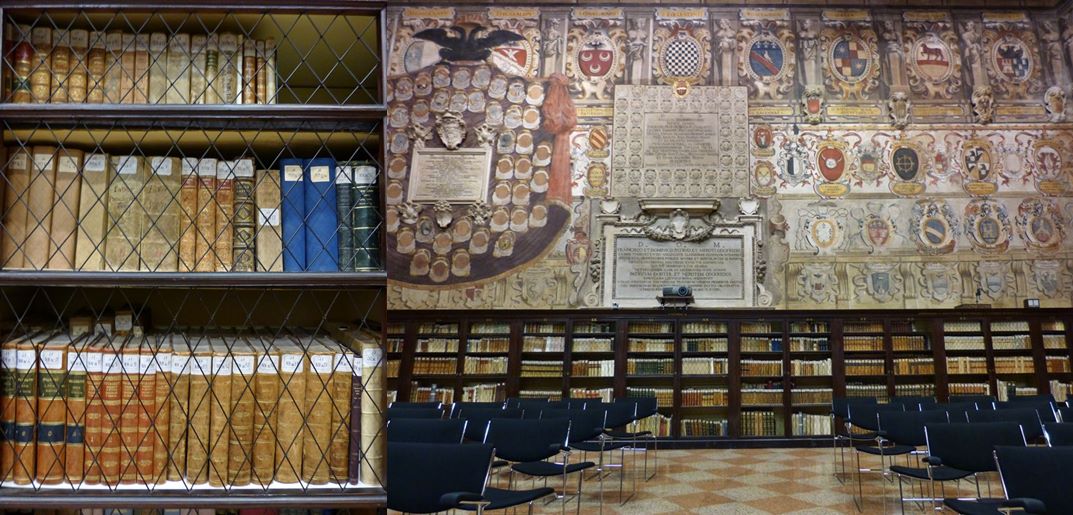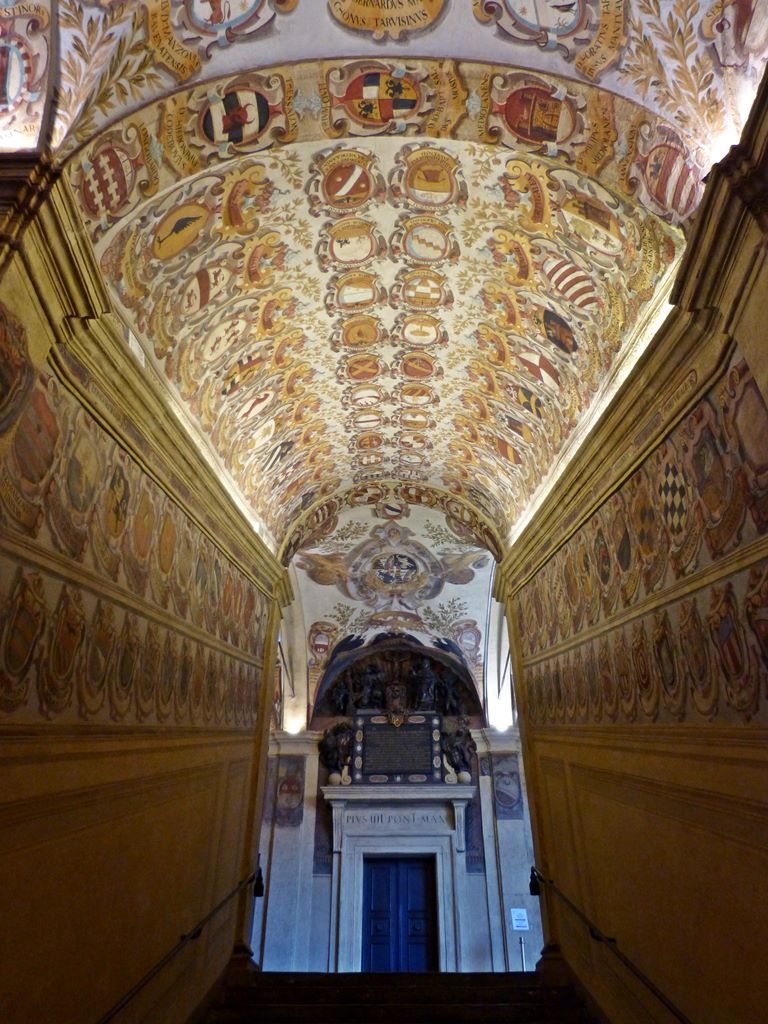 Sauce or Sugo Bolognese?
For dinner Maria and I went to one of the small restaurants close to the main square. It looked inviting and the prices were reasonable. We took seats at one of the outside tables and ordered Lasagne Bolognese.
What else, right?
The city is really famous for its Lasagne, Tortellini and Mortadella after all. Fun Fact: Sauce Bolognese, which is known by millions around the globe, is actually called Sugo Bolognese in Bologna. Over a more than delicious dinner and a bottle of red wine, we celebrated our first full day in Italy.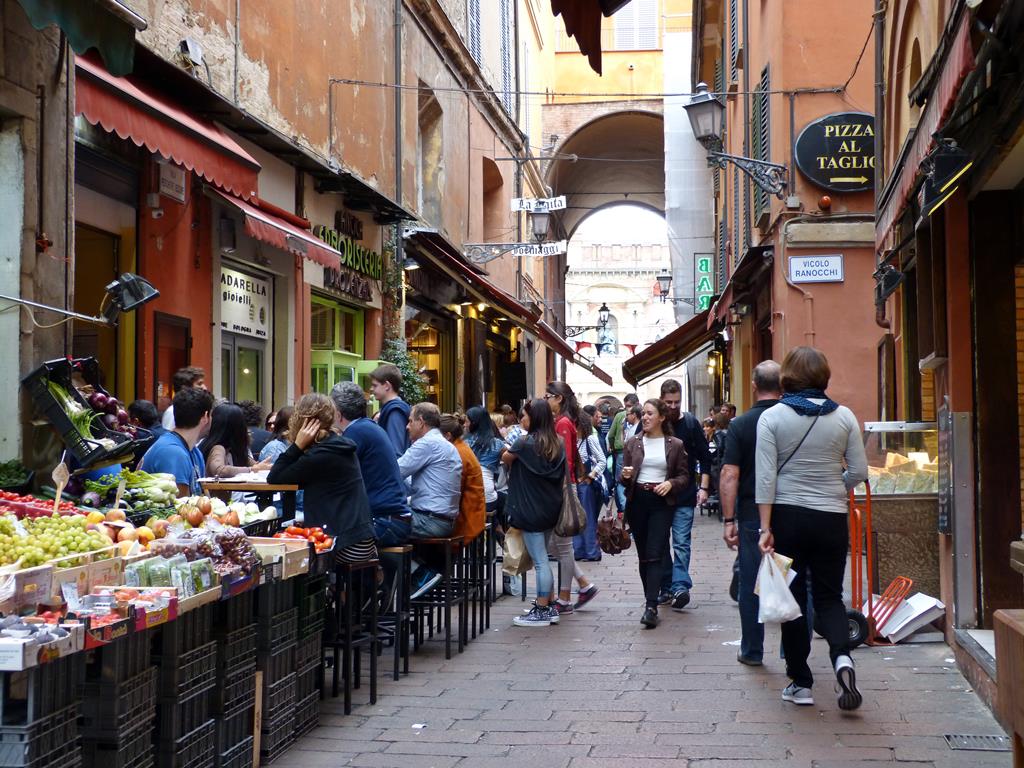 The next morning the sun finally made an appearance. The sky was blue and the houses looked like they were dipped into warm colors. Wandering the same streets as we did yesterday suddenly felt totally different. We started our day off with a walk to the market.
Even though the streets were narrow, fresh veggies, fruit, fish and flowers were built up in front of the shops. As if that was not enough, people were negociating prices in a real Italian manner: loudly and with lots of hand gestures. I loved it, because it only contributed to the Italian atmosphere that I had really missed.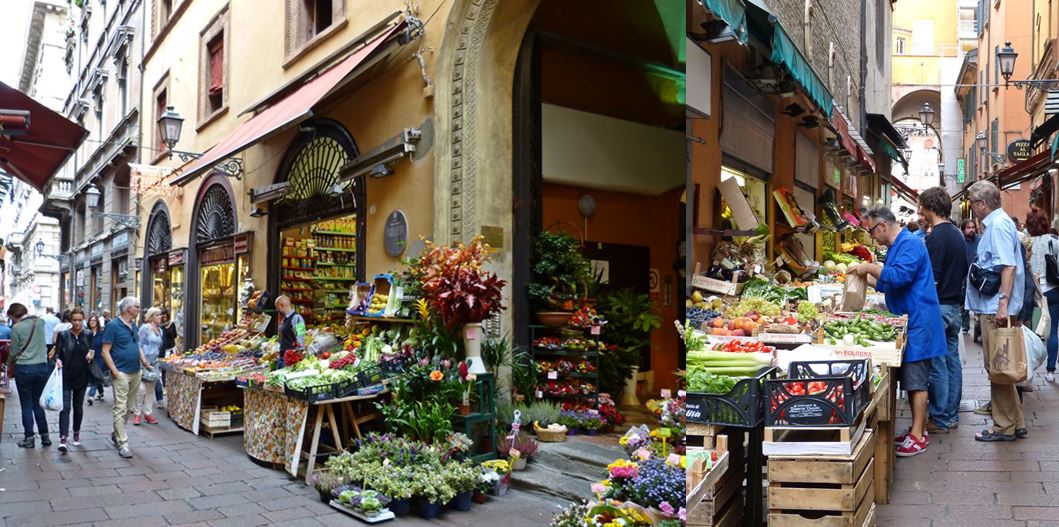 Little Venice, Jewish Ghetto and an Italian cigarette maschine
Sometimes while traveling you will get surprised by the smallest things, but in the end those could be the ones you will remember the longest. For me in Bologna it was the little window on Via Piella. What we did not know while walking down the street was that we were actually walking over a bridge.
It just was not noticeable at all.
When we were looking through the Finestrella di Via Piella we saw a canal and colorful houses facing each other. For a second I felt like being back in Venice. And obviously I'm not the only one with that feeling, because this view is known as "Little Venice" among residents and tourists alike.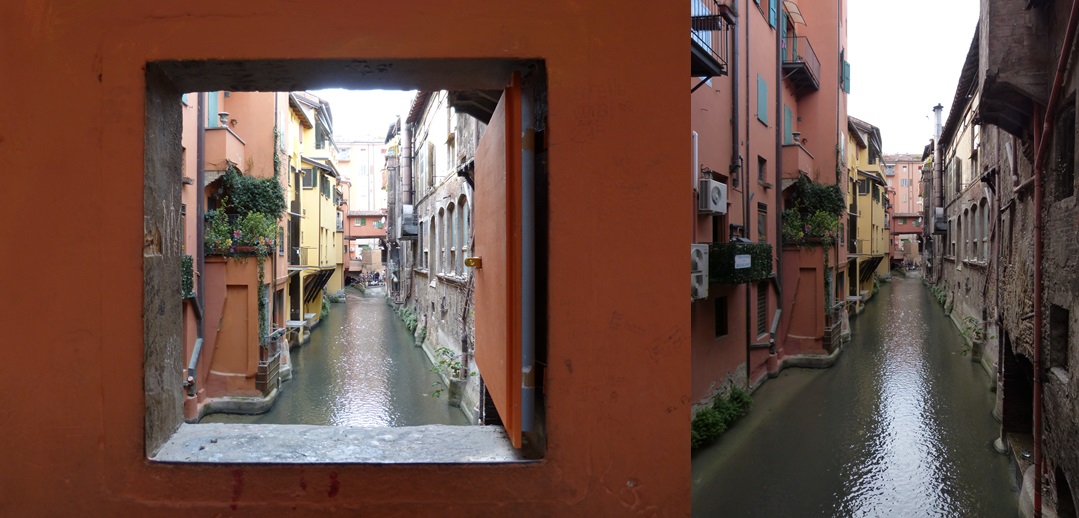 After this moment of Venice homesickness we headed to the Jewish Ghetto of Bologna. In 1556 the first Jews lived in this enclosed area amid the historic center. The entrances were really cramped and always supervised. The former gates were opened at sunrise and closed at sunset. This restricted the Jews in their everyday life but also kept them safe from nightly attacks. You can find access to the Ghetto at Via de' Giudei, Via del Carro/Via Zamboni and Via Oberdan.
The Ghetto ebraico, as the Italians call it, is one of the most interesting and picturesque places within the city. Well worth a visit. There are tons of variety stores and allegedly some of the best restaurants in town. When we got there, there were only a handful of people. So I can totally recommened going for a walk there, if you wanna get a break from the busy streets around the Piazza Maggiore.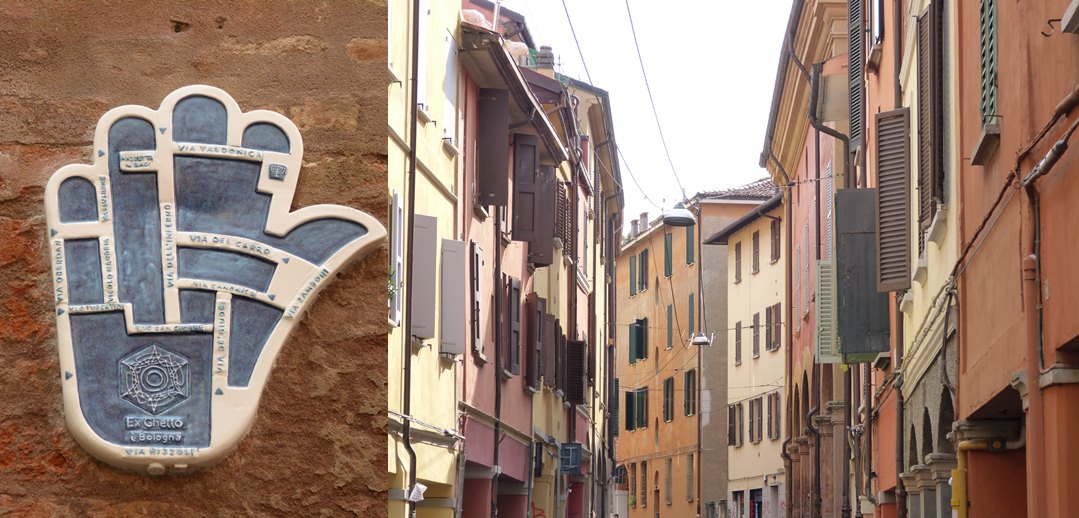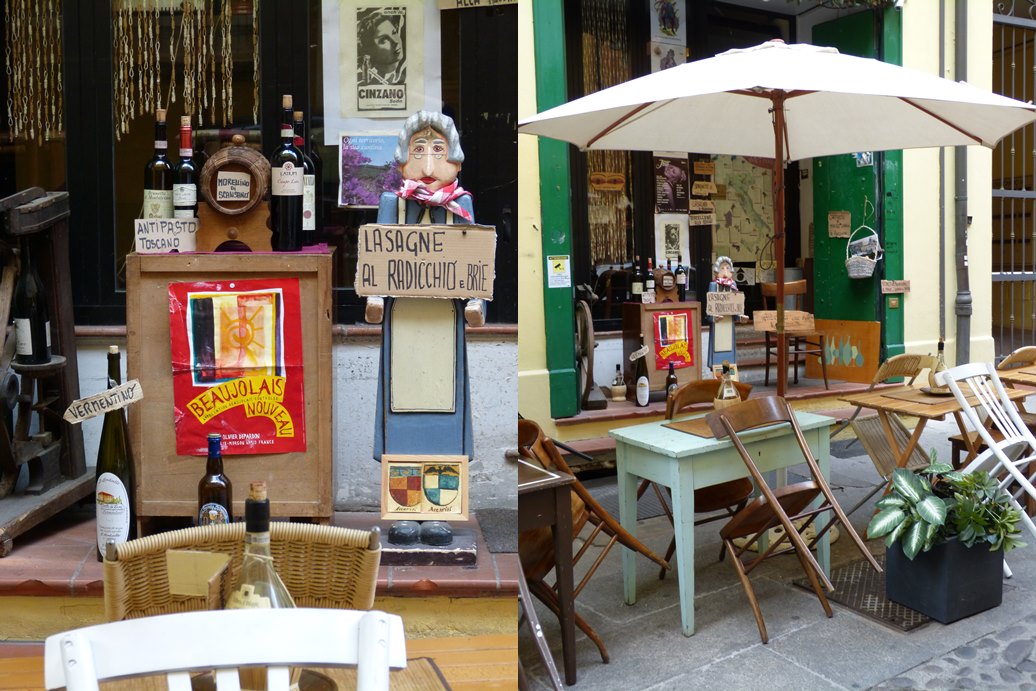 Did you ever try finding a cigarette maschine in Bologna? We did. On a Sunday evening when all of the tobacco shops were alreay closed off. After walking around for quite some time we finally found one. At that time we were both really hungry and did not want to spend anymore time on this matter.
And then we found out that you have to have an Italian ID to certify your age. We have the same process in Germany but even there I do not find it really tourist-friendly. So what now? Maria started approaching several Italians and in the end we got lucky. A friendly Italian girl helped us and saved our night.
For dinner we went to a restaurant in one of the side streets. The waiters were really nice, especially after noticing that I'm able to speak Italian. In my opinion that is the key. Before you travel to another country, learn to say "please", "thank you" and "you're welcome" in that country's language. It is not a lot of effort but a nice gesture and it shows that you are open to new cultures.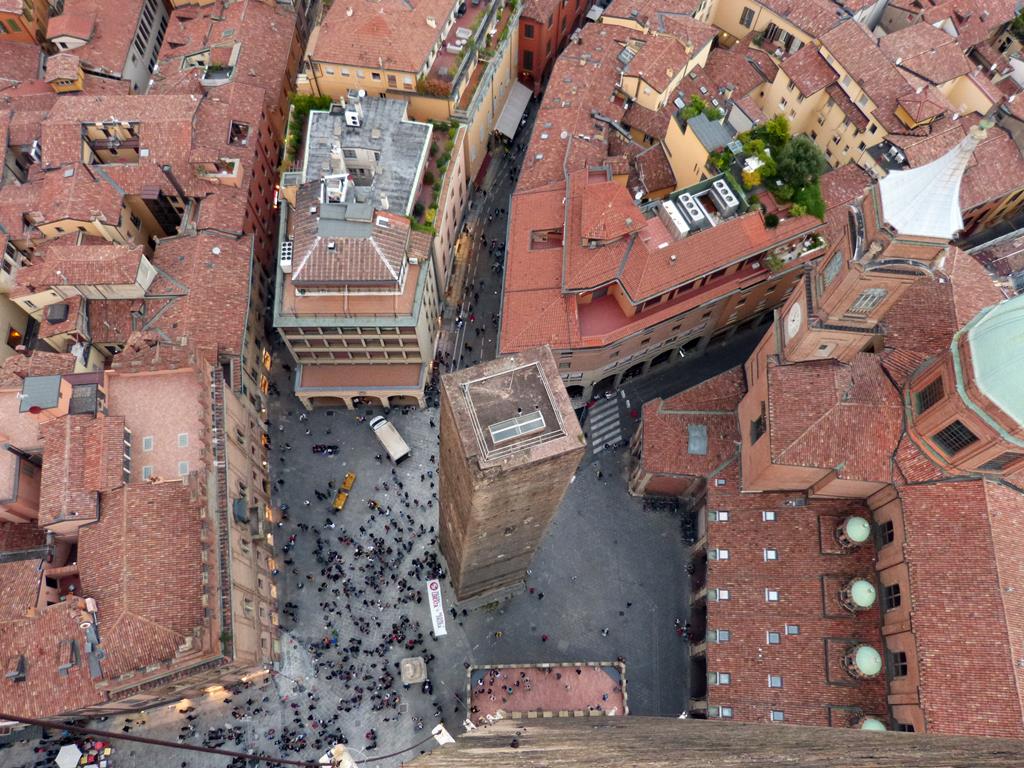 Ending our girls trip with a stunning view from Tower Asinelli
At the end of our trip we climbed the wooden staircase in the Tower Asinelli. Again: 498 (!) steps. Without breath but in a happy mood we entered the platform. It was quite windy, but the breathtaking view over the city totally made up for it. And then, as if we ordered it, the sun came out. This beautiful scenery was the perfect way to end our girls trip to Bologna.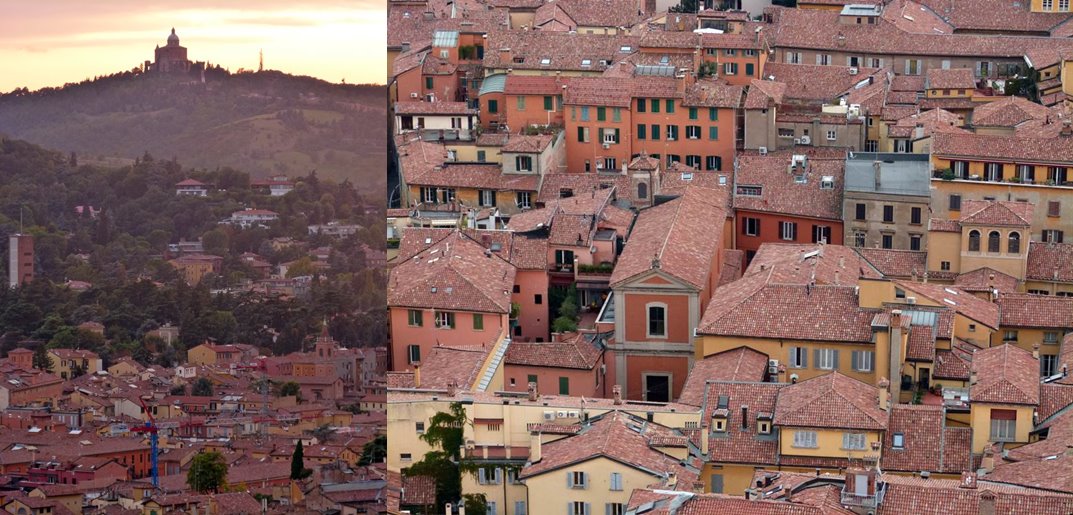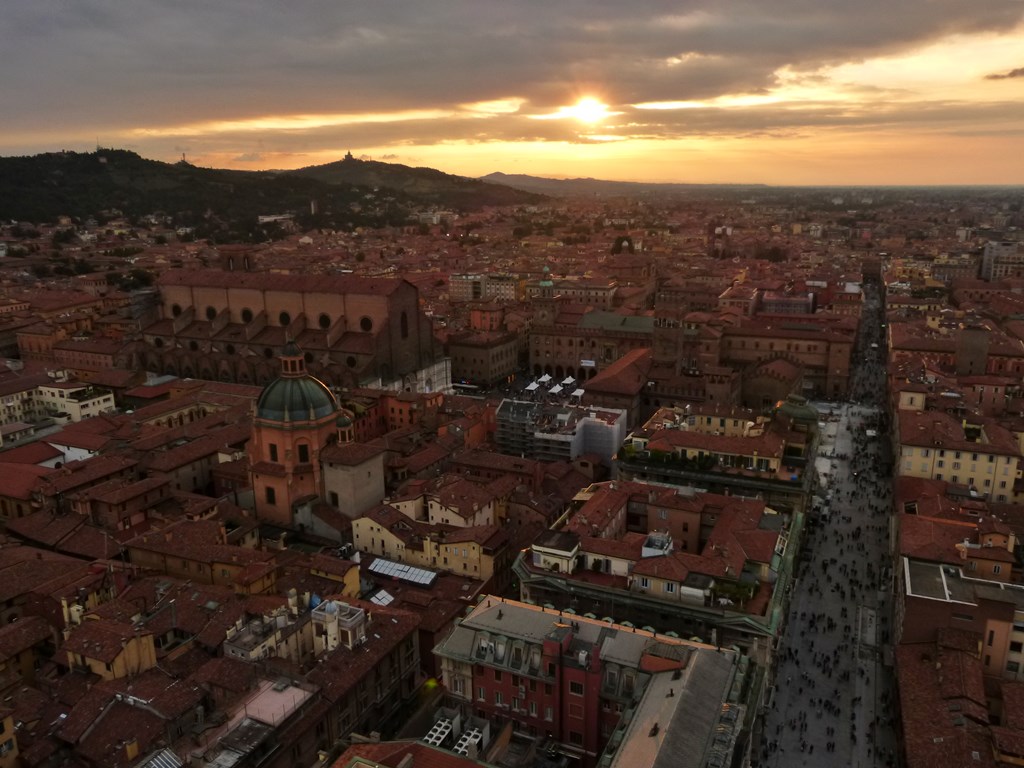 Have you gone on a trip to Bologna? What were your experiences in this Italian city? Or do you prefer Venice over Bologna? Tell me in the comments below. I'd love to hear it!