After letting you in on my personal 10 Must See's in Lisbon and taking you along on the Yellow Boat Tour, I still had enough pictures for a Photo diary: Lisbon. It'll  show you more of the city's beauty plus I'll tell you about my favorite Lisbon memory which involves a ventilation shaft.
Photo diary: Lisbon – Discover its beauty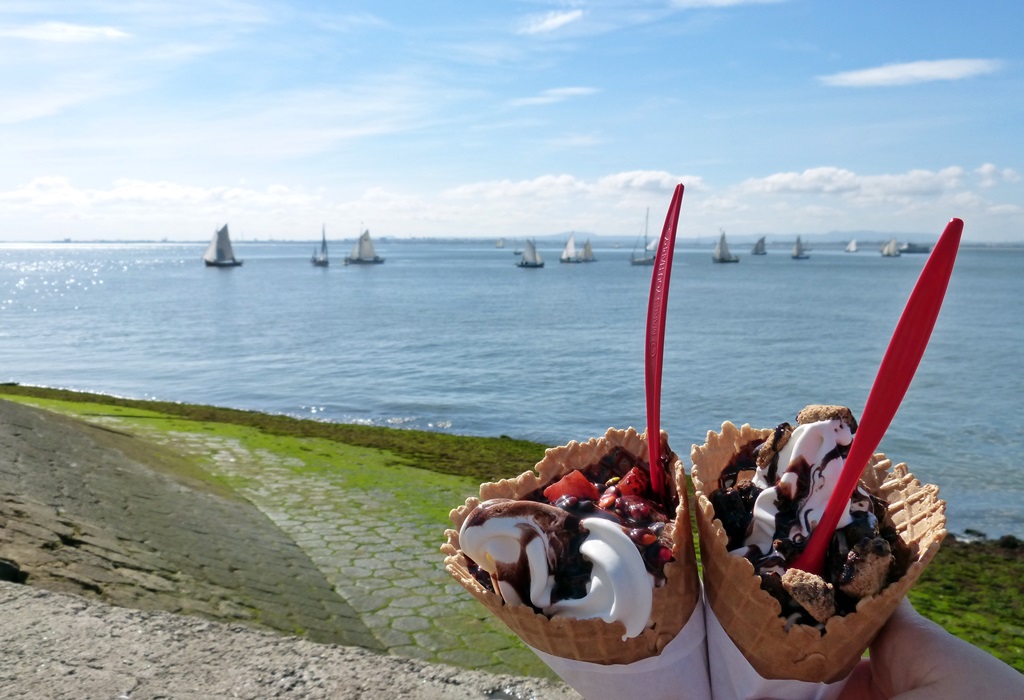 What to do when you get to your hostel in Lisbon and the check-in is still hours away? For me the answer is easy: Go to the waterside. Only a few minutes from the really cool Sunset Destination Hostel I treated myself to some ice-cream and took a seat in the sun. Boats were driving by, anglers were doing their thing. "Vacation" I whispered to myself and could feel the relaxtion flowing through my body.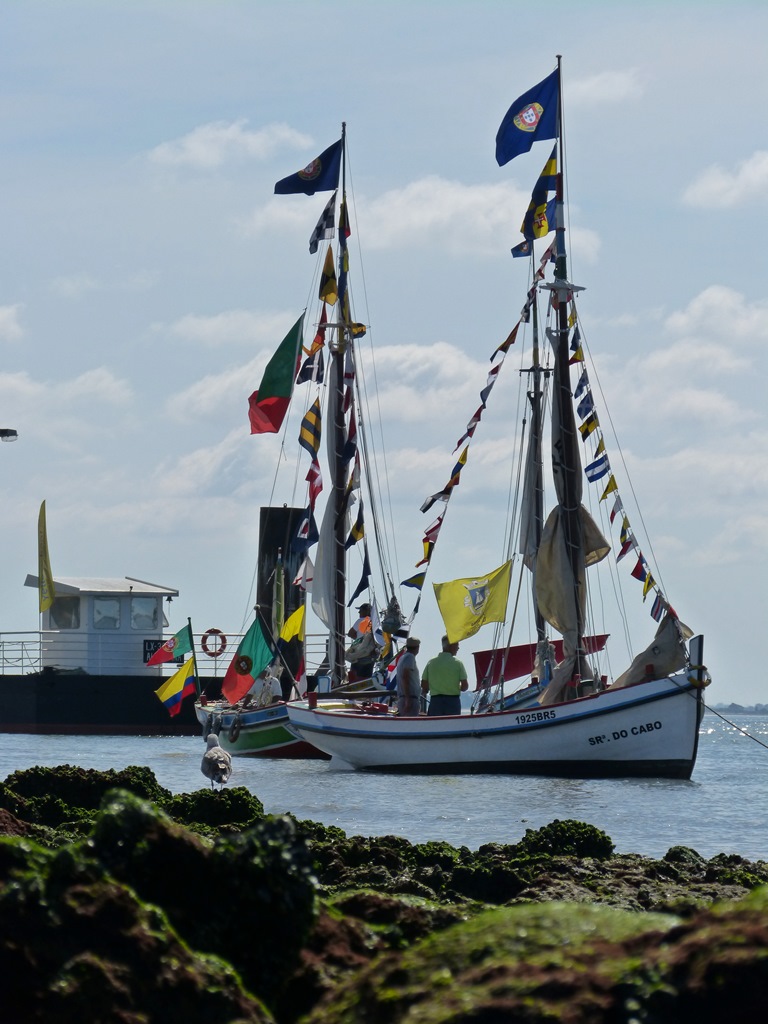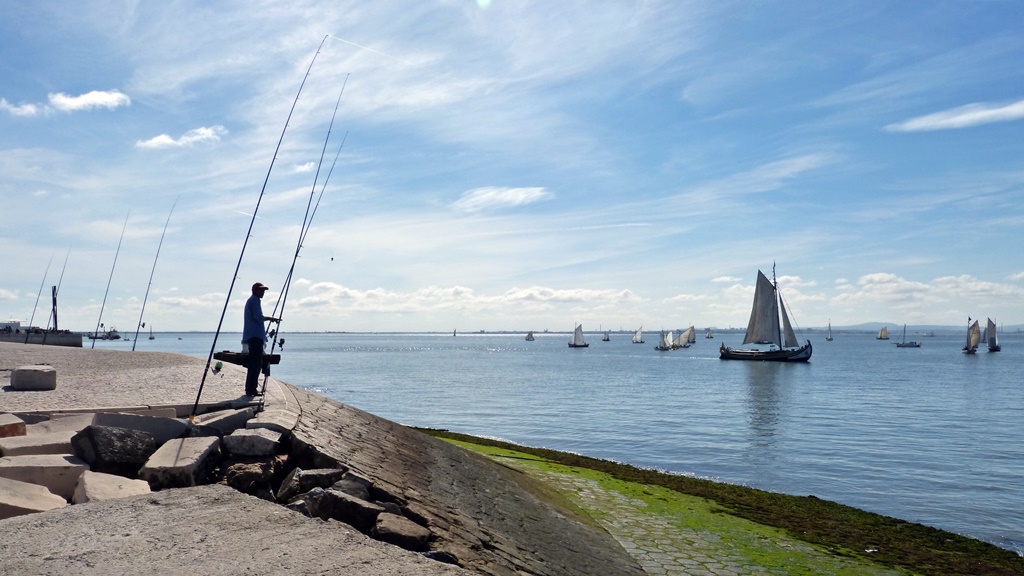 The next few days I explored Lisbon and instantly fell in love with the Portuguese capital. Colorful but classic architecture combined with old street lamps and warm weather. What isn't there to love?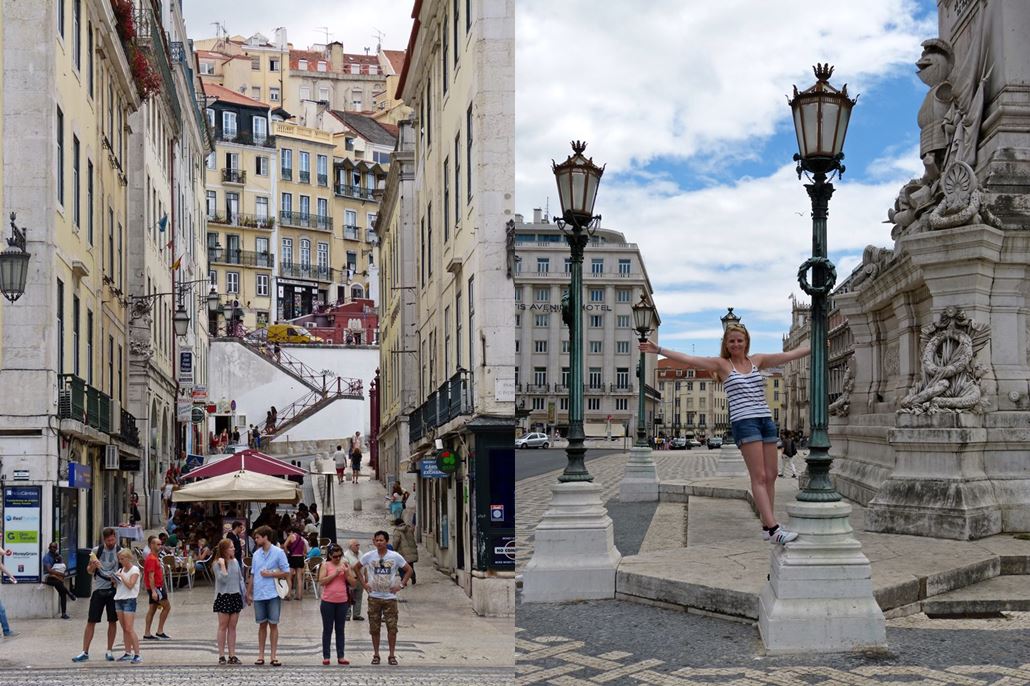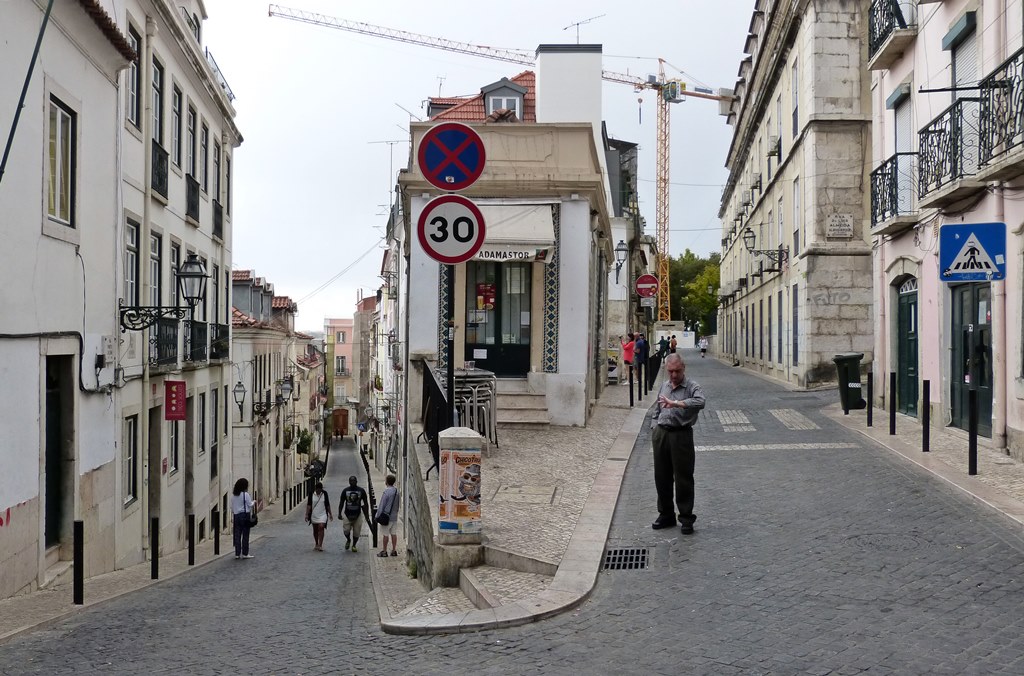 Lisbon is the city of seven hills and so I had to climb up and down a lot of streets. But I was always rewarded with amazing views. Besides the colorful houses I have seen even more creative walls throughout the city. They highlight the Portuguese love of life and the fact that a huge part of the local life is happening outside. I especially loved all the different kinds of beautiful tiles that were used to build shops, churches and other buildings.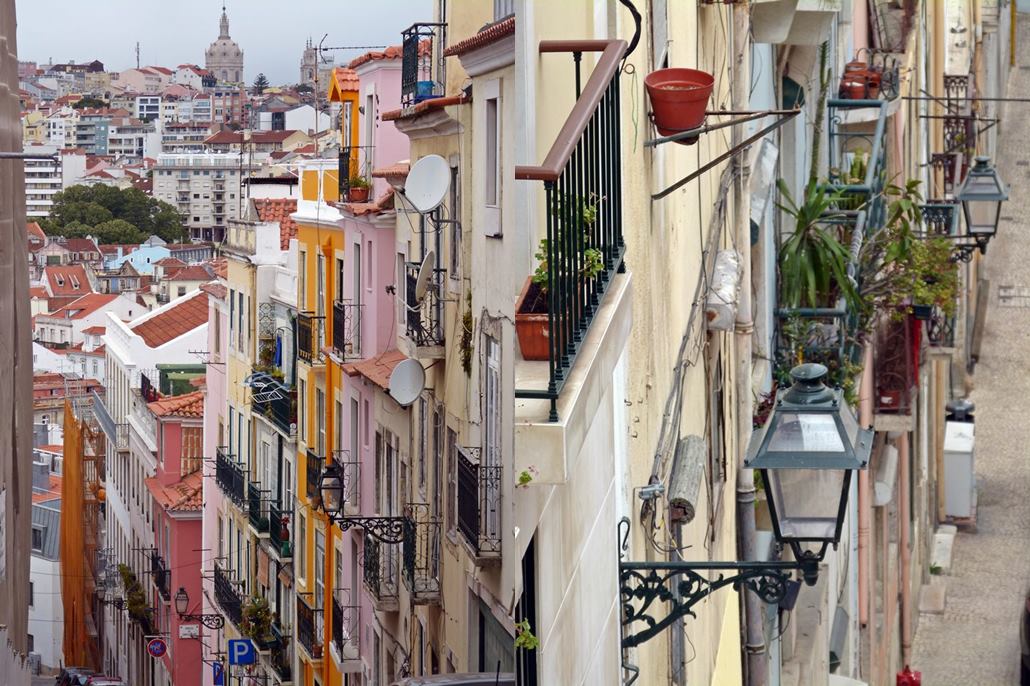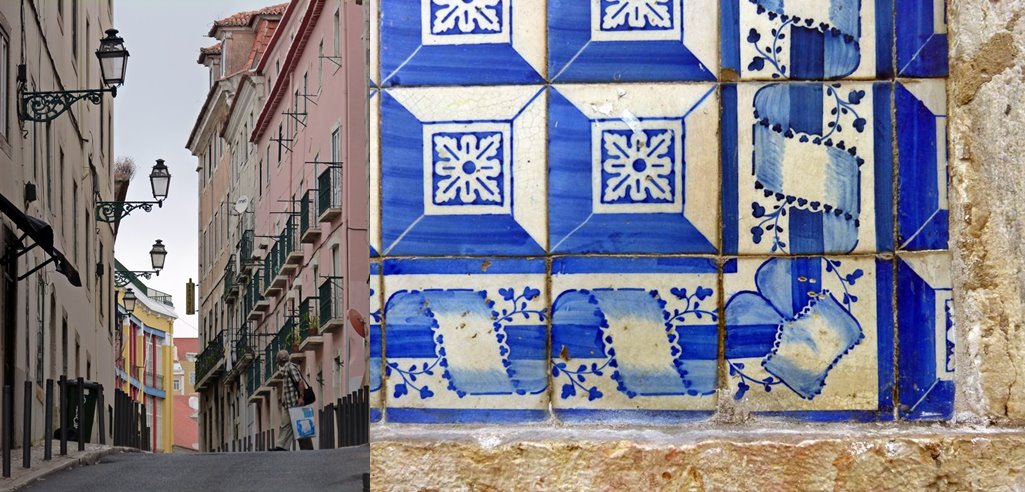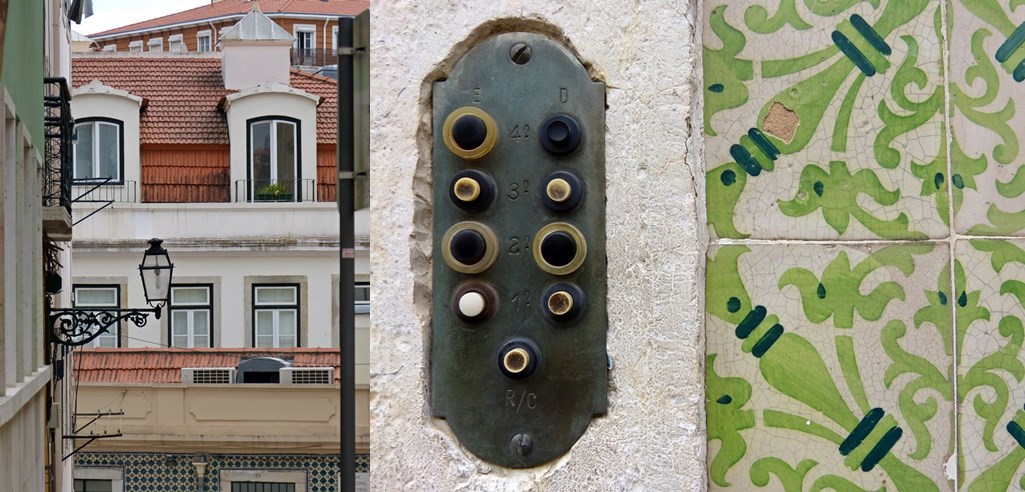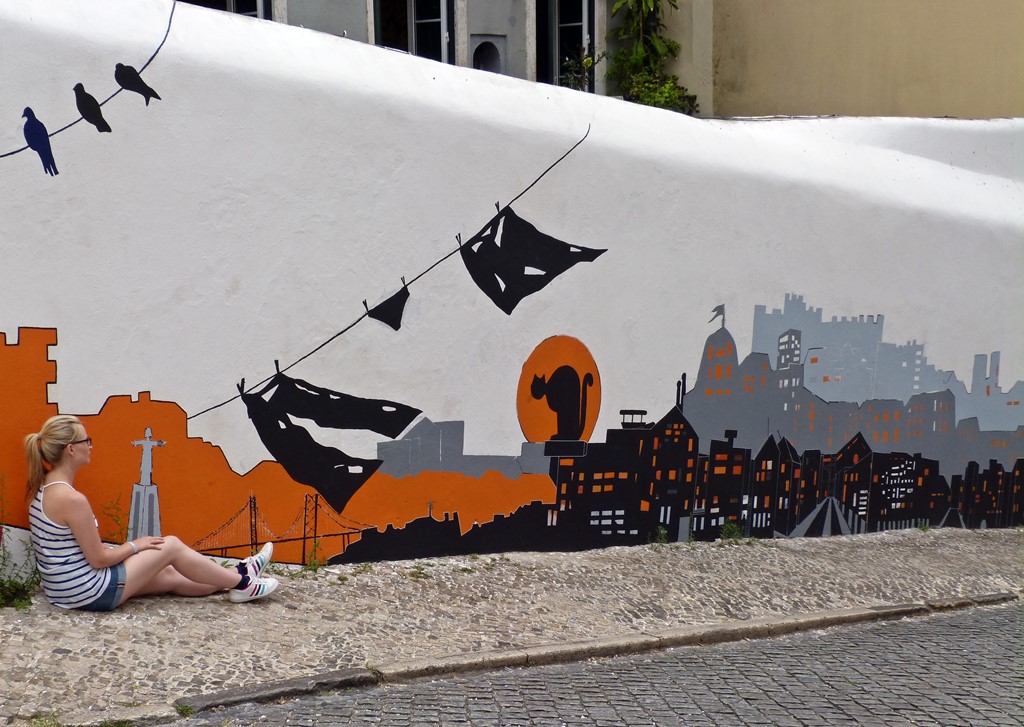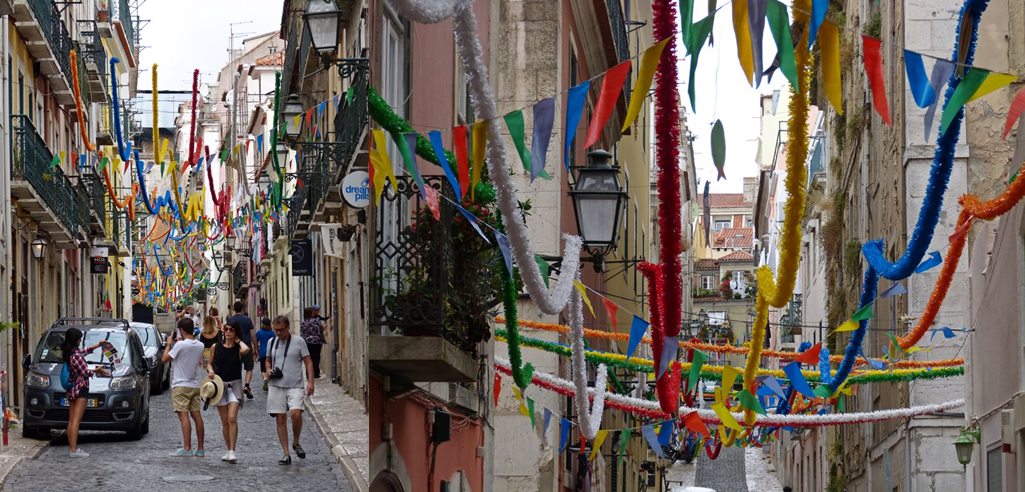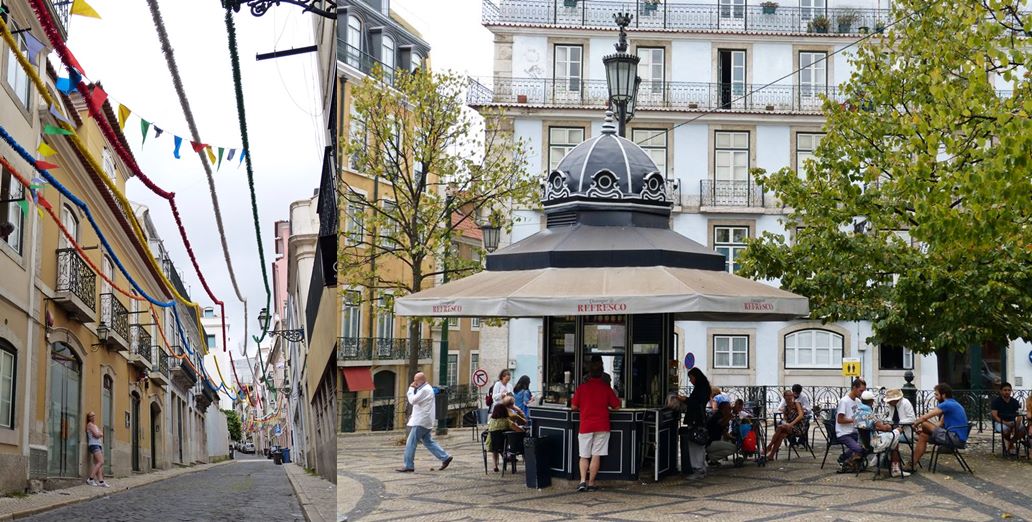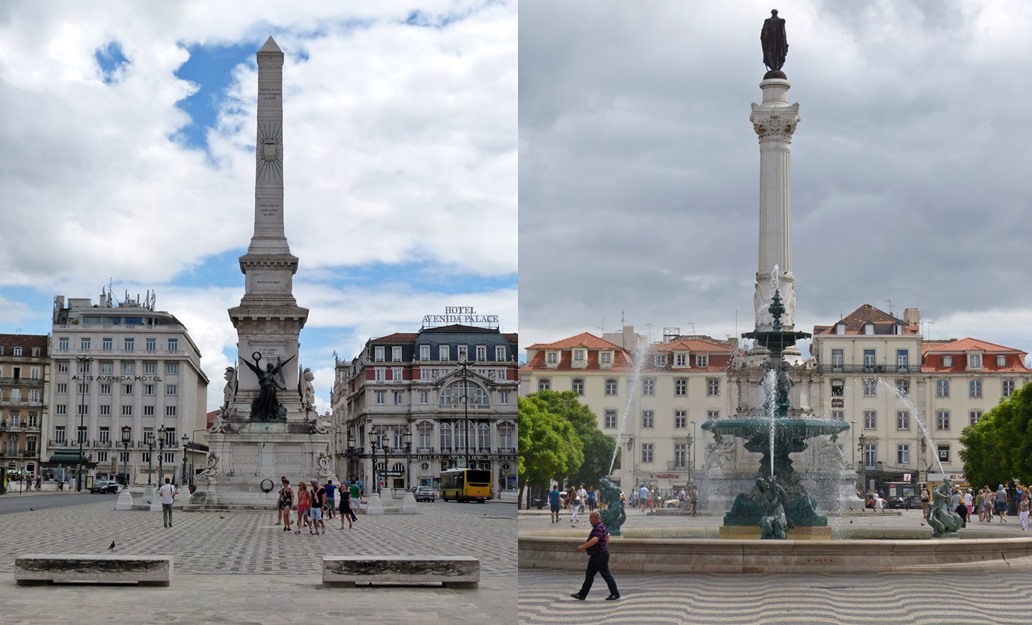 While in Portugal – of course – I had to try one of the famous local pastries: Pastel de Nata. These mustard tards tasted as good as the look. I always try to eat and drink local as much as possible. That way I really get to know a city and usually it's much cheaper as well. So I recommend not to eat at big fancy restaurants (which can be nice sometimes though) but rather give small ones a try and ask the waiter for the most delicious dish.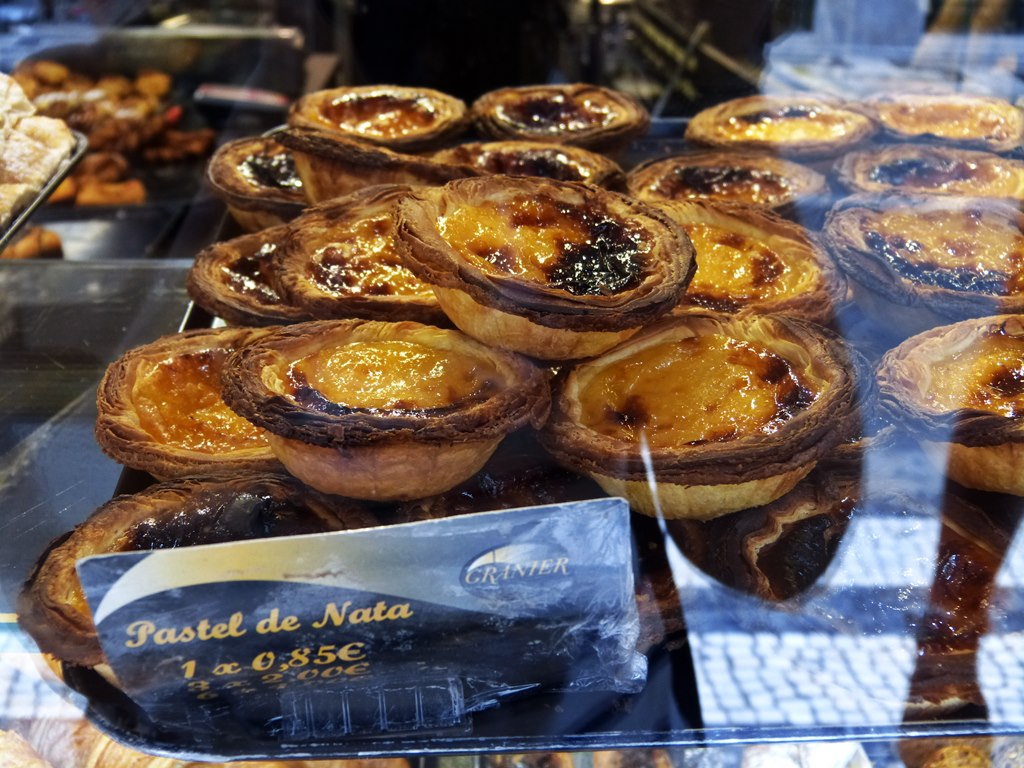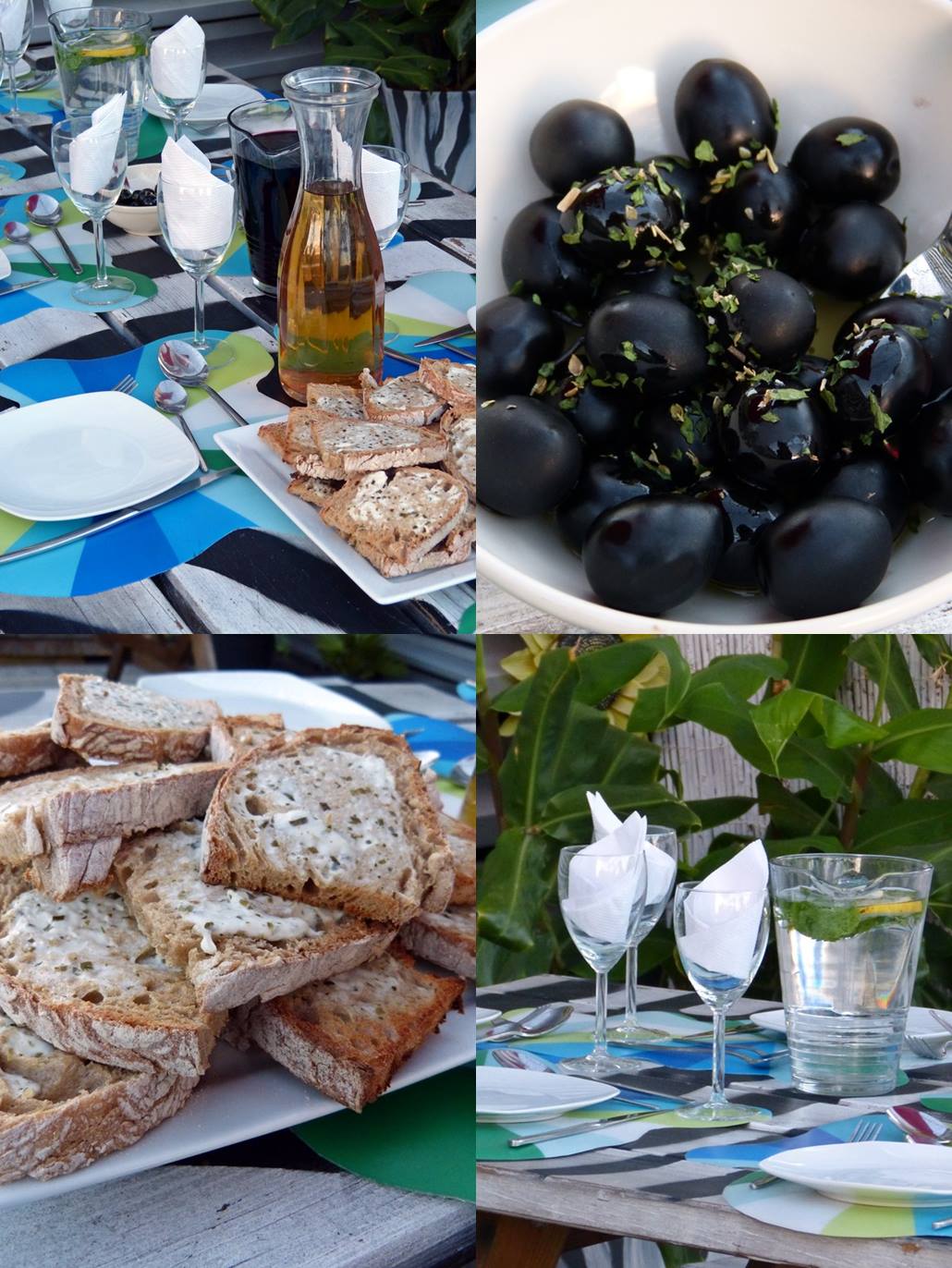 Often times on travels I just pack my camera and start walking. It's amazing what awesome places you can find by accident. Like Lisbons city hall which you can see on the second photo down below. But one of my favorite pictures from that trip in late summer of 2015 is the following street photo which shows the hight differences in the city center. I took this photo in passing and only hours later I noticed the great shot the picture really is.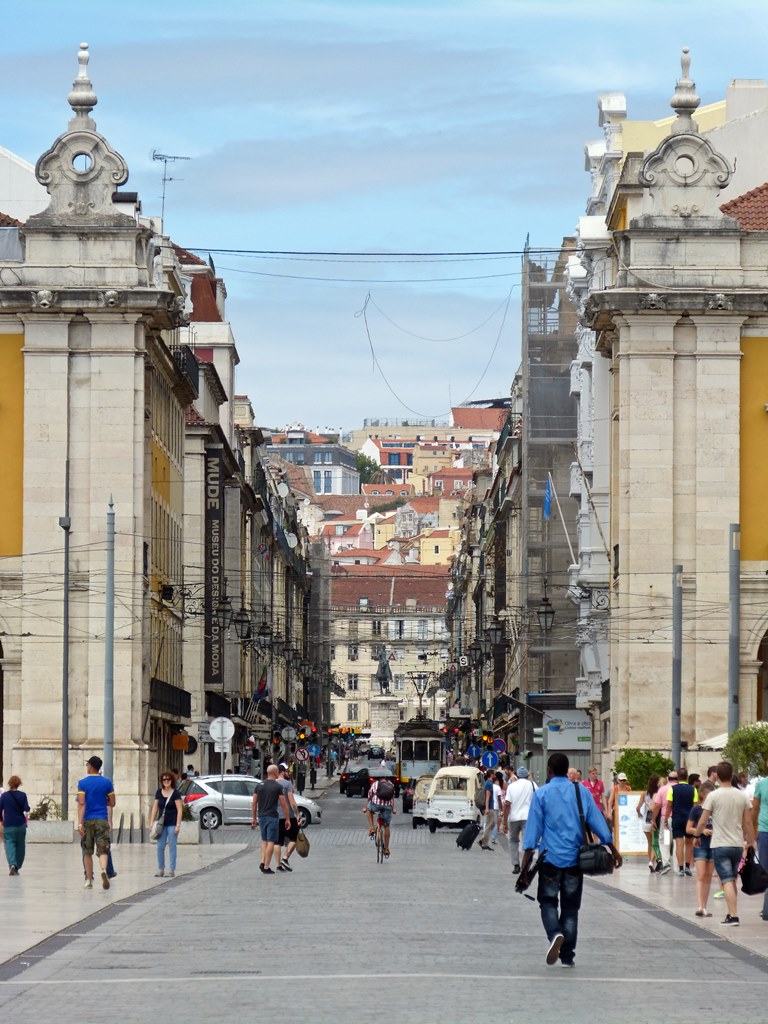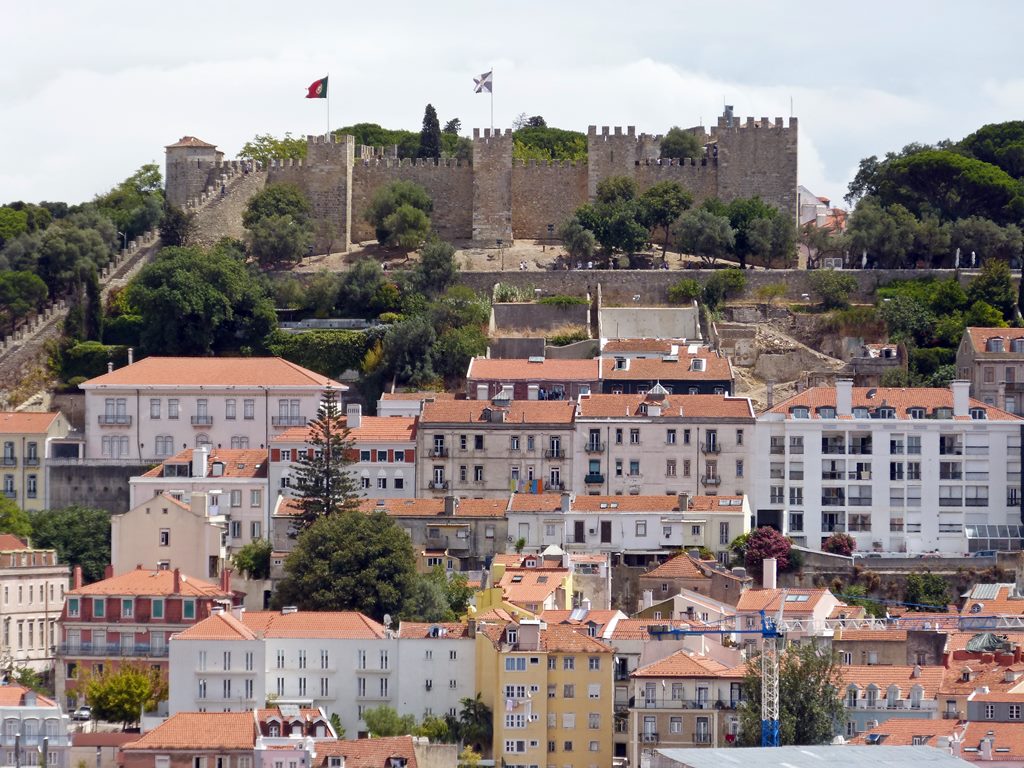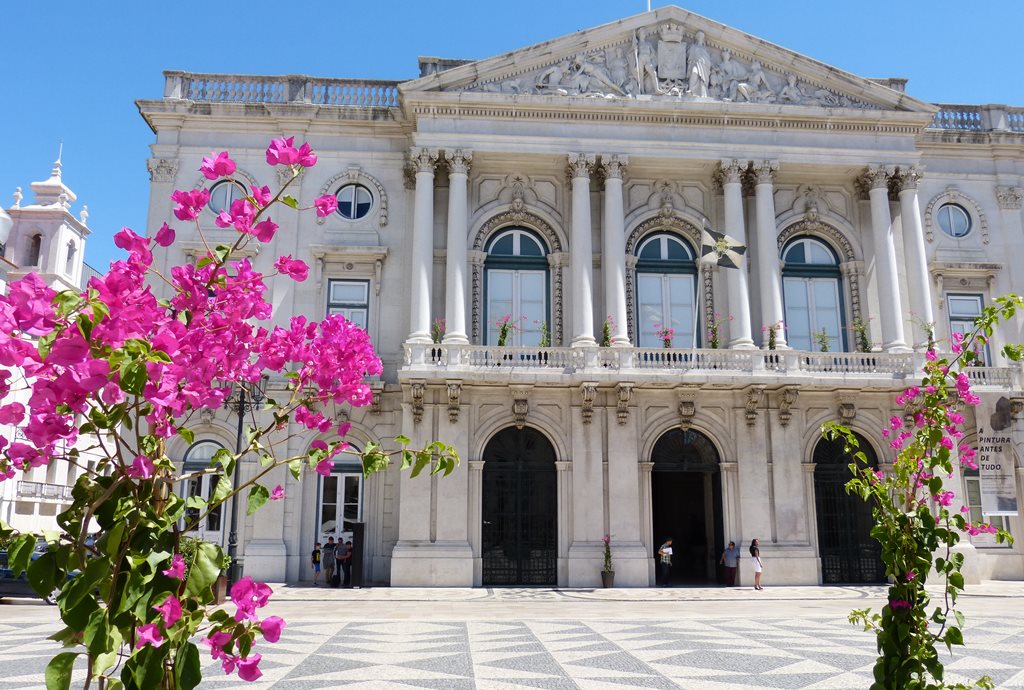 One of my best Lisbon memories happened after watching the sunset at Miradouro da Senhora do Monte. I was on my way back to the hostel when I was crossing an intersection. All of a sudden warm air came up from a ventilation shaft and let my hair and clothes fly. I felt like a little Marylin Monroe. I seized the opportunity and my friend took some snapshots. Luckily I was wearing a jumpsuit and not a dress.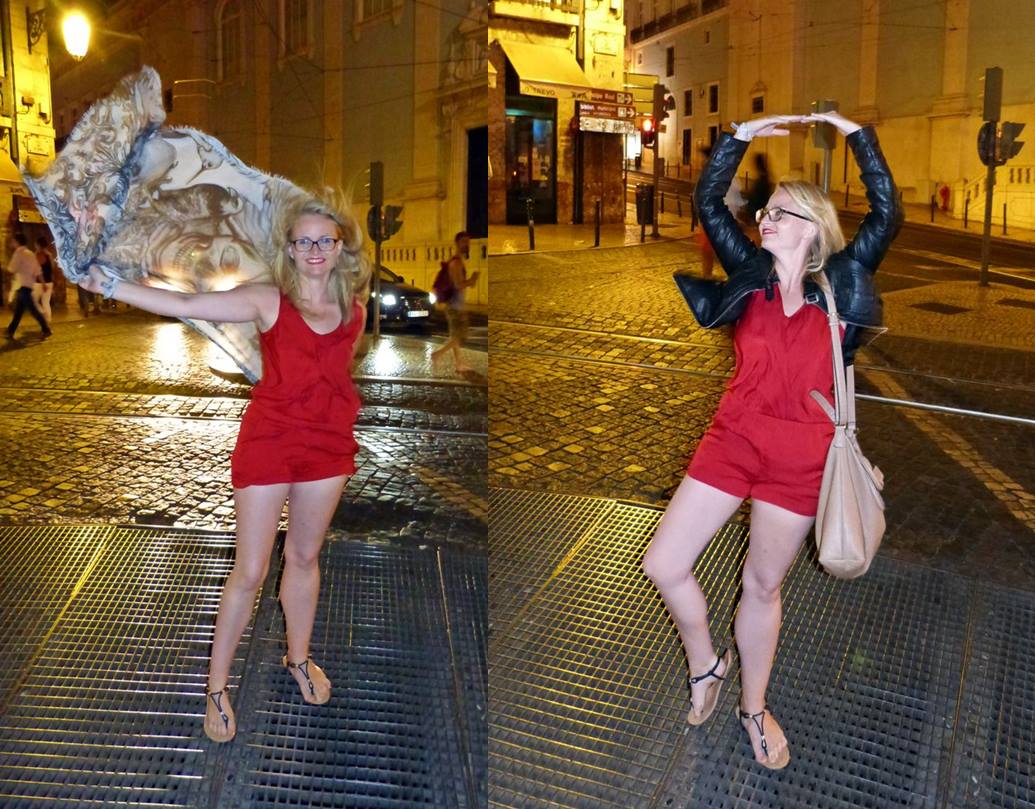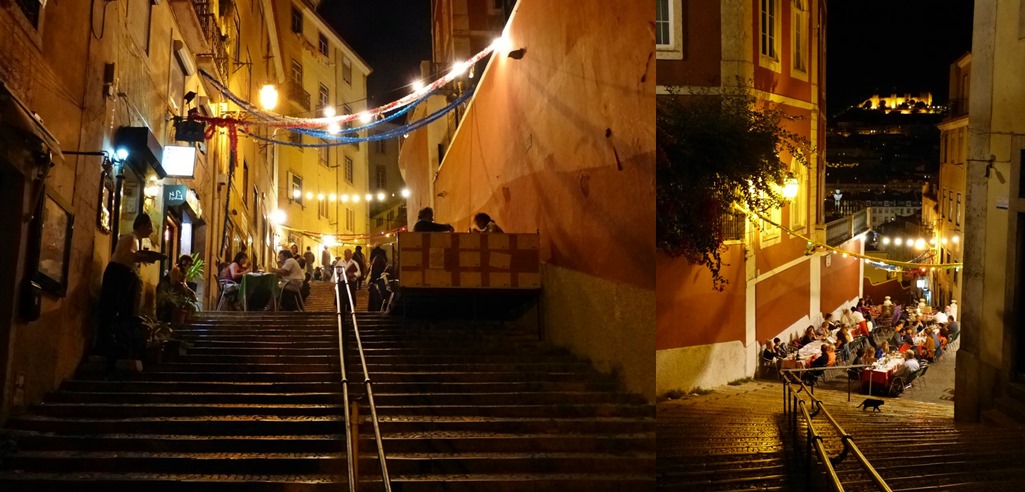 The next morning I got up 7:30 a.m. I try that at least once while traveling to experience the new place from a different kind of perspective. People are still sleeping, the streets aren't as crowded and when I'm lucky even the sun is out. I've learned that the best chances for good weather are usually during the early morning hours plus at that time the sun offers the best light to photograph.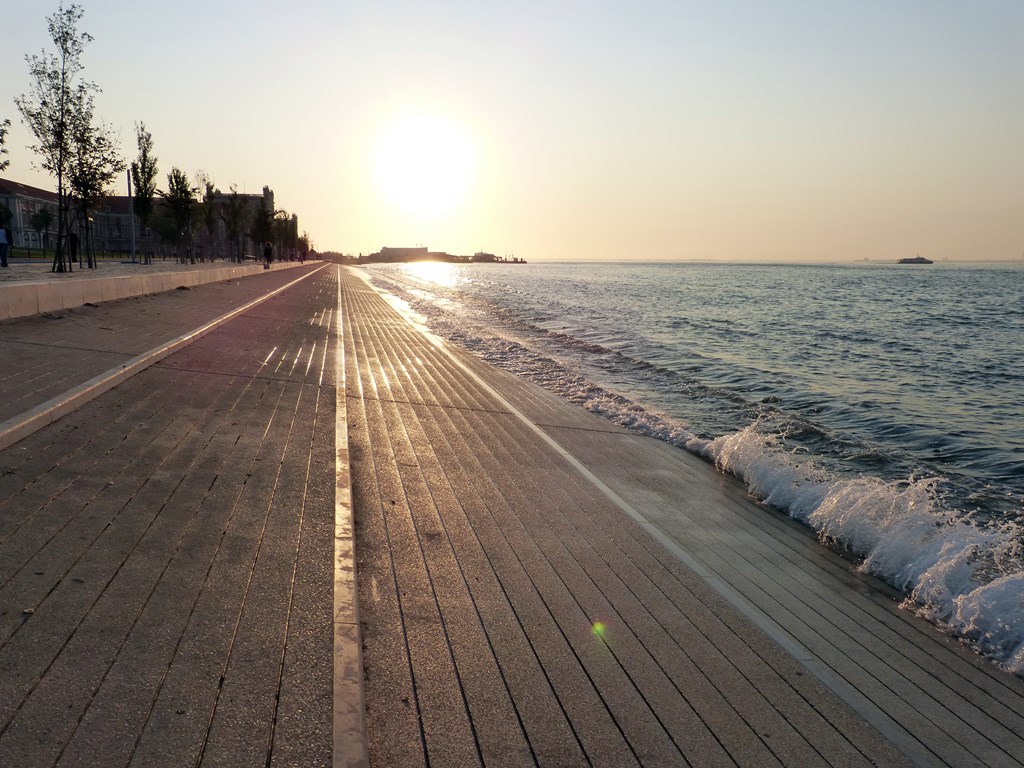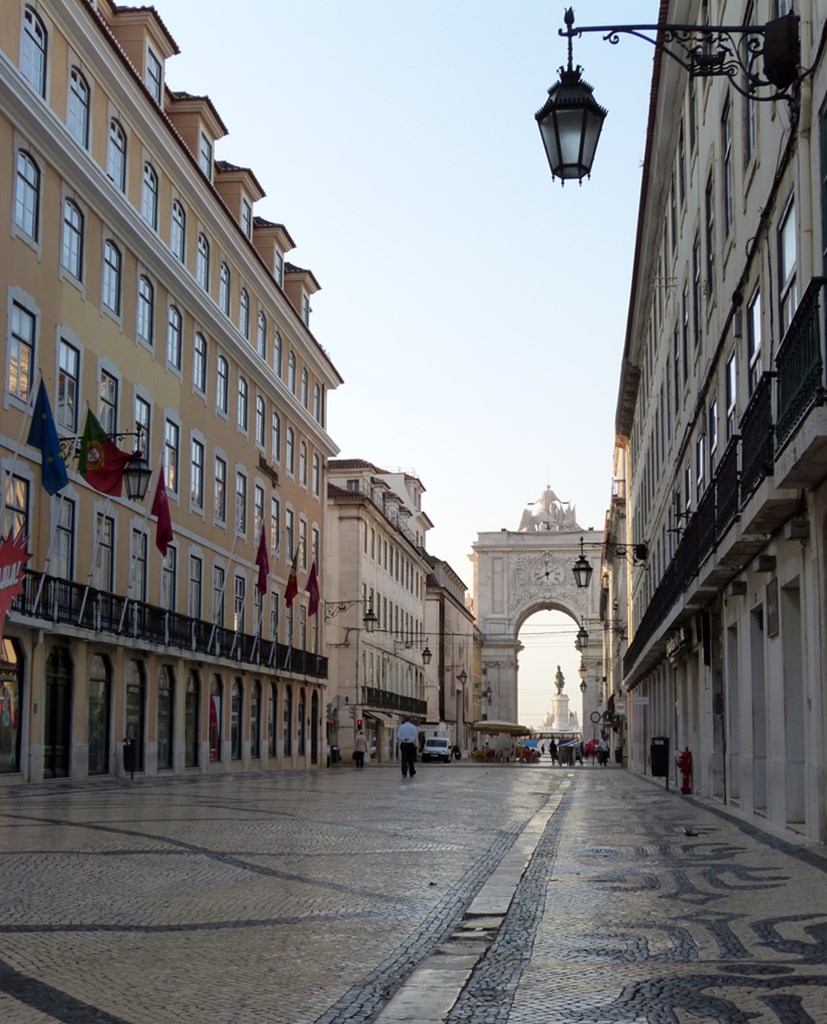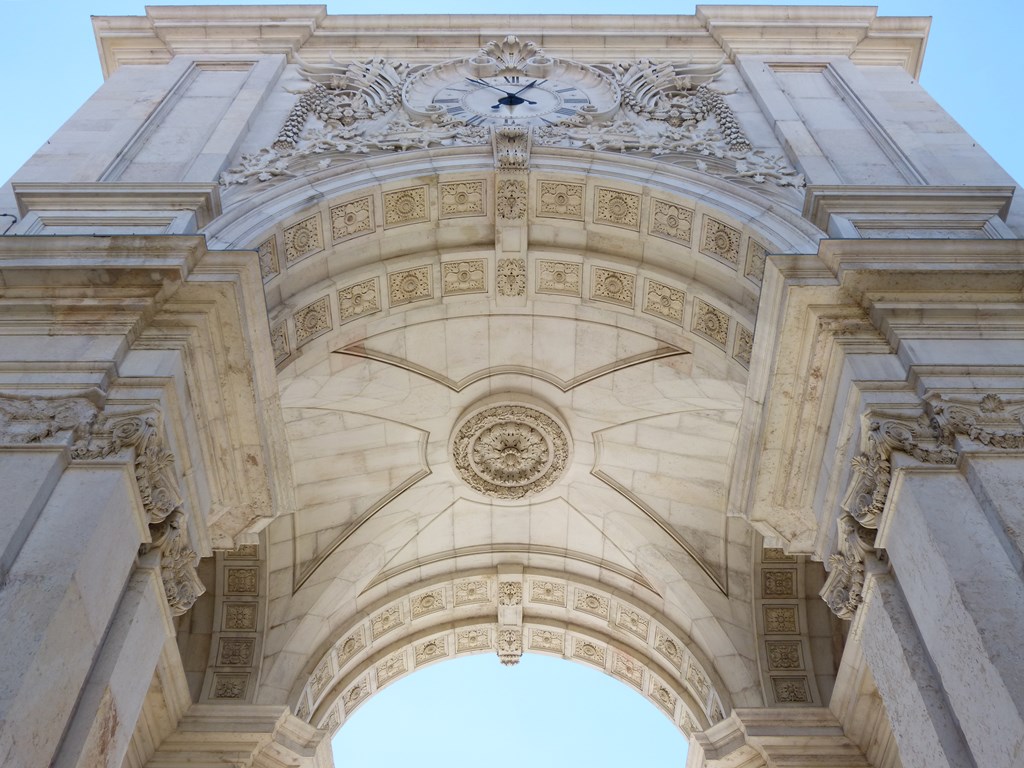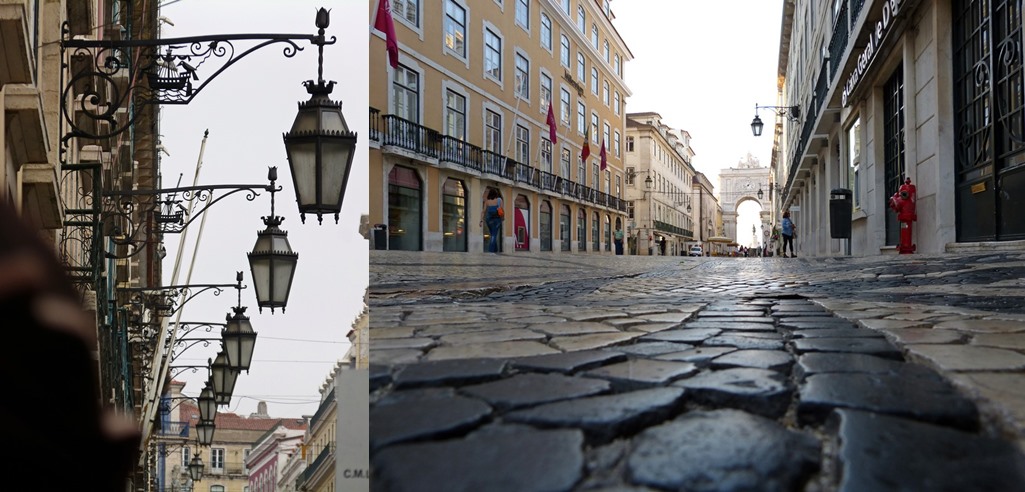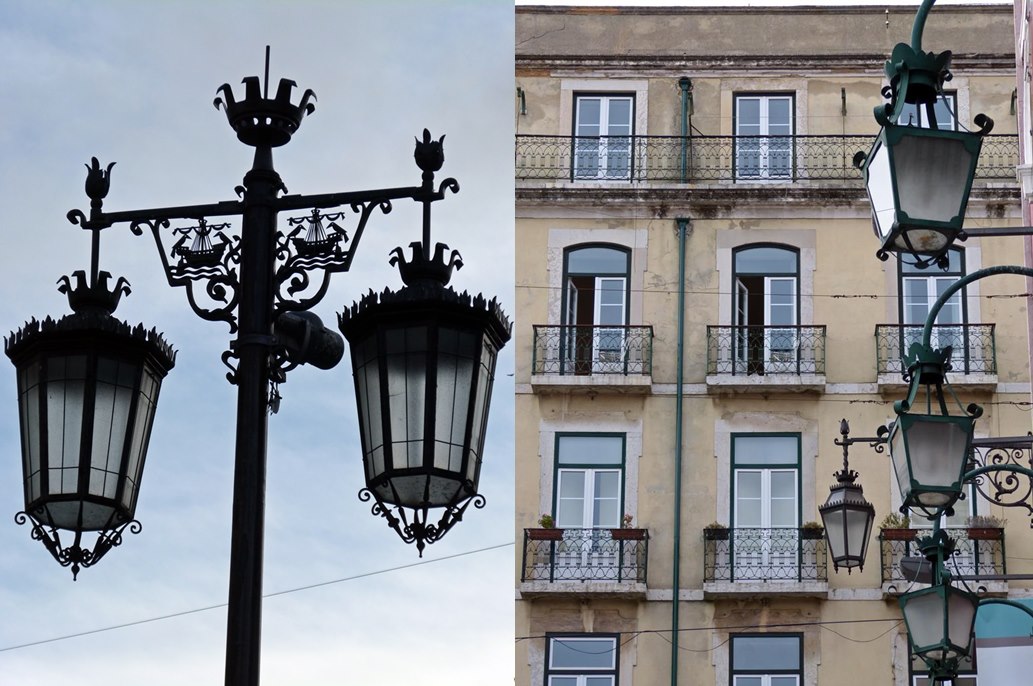 After eight days in Portugal it was time to say goodbye and return to reality. But one thing is certain: This underrated country of Western Europe hasn't seen the last of me.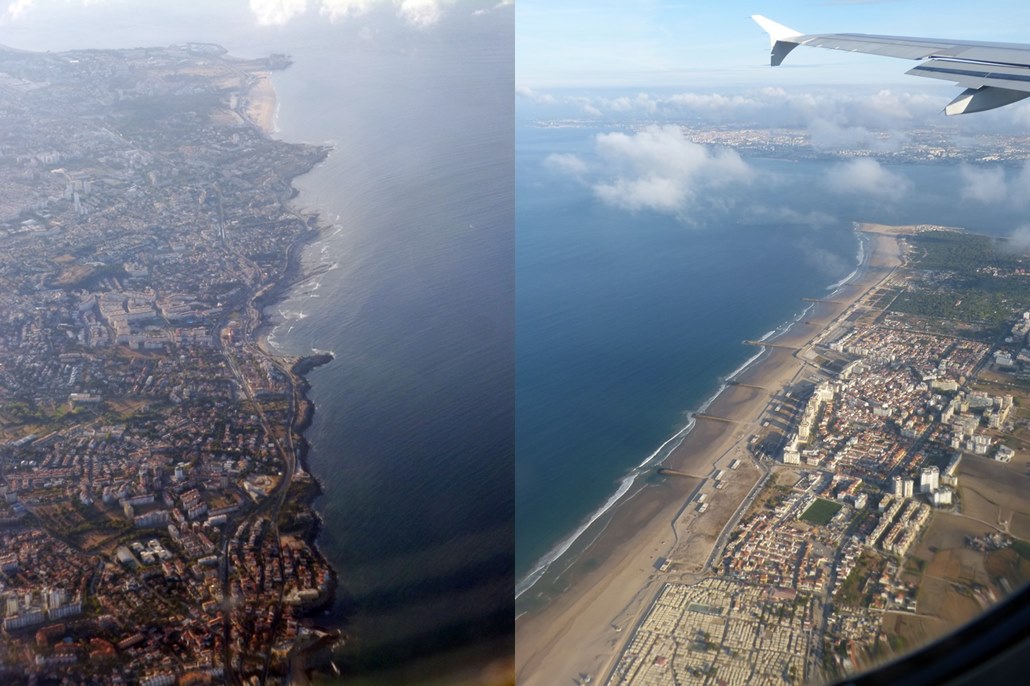 Have you been to Lisbon? Could you cross off my personal 10 Must See's in Lisbon or do you know why you should plan in a ride on the Yellow Boat Tour to experince Lisbon by sea? Leave me a comment below. I'd love to hear it!