Hamburg is beautiful all year round but I especially love the first warm days of spring. The trees bloom, boats are sailing on the water and people are relaxed. So I went for a photo walk on a spring day at the Außenalster.
Going for a stroll on a spring day at the Außenalster
The Außenalster is a big dammed up river within the city center of Hamburg. It's easily reachable from multiple locations and impossible to miss. Whether you're at the central station, the Jungfernstieg or more Nothern districts like Winterhude or Eppendorf. It will only take you a few minutes to reach it by foot. If you like to be more active, you can go for a jog or also ride around it by bike.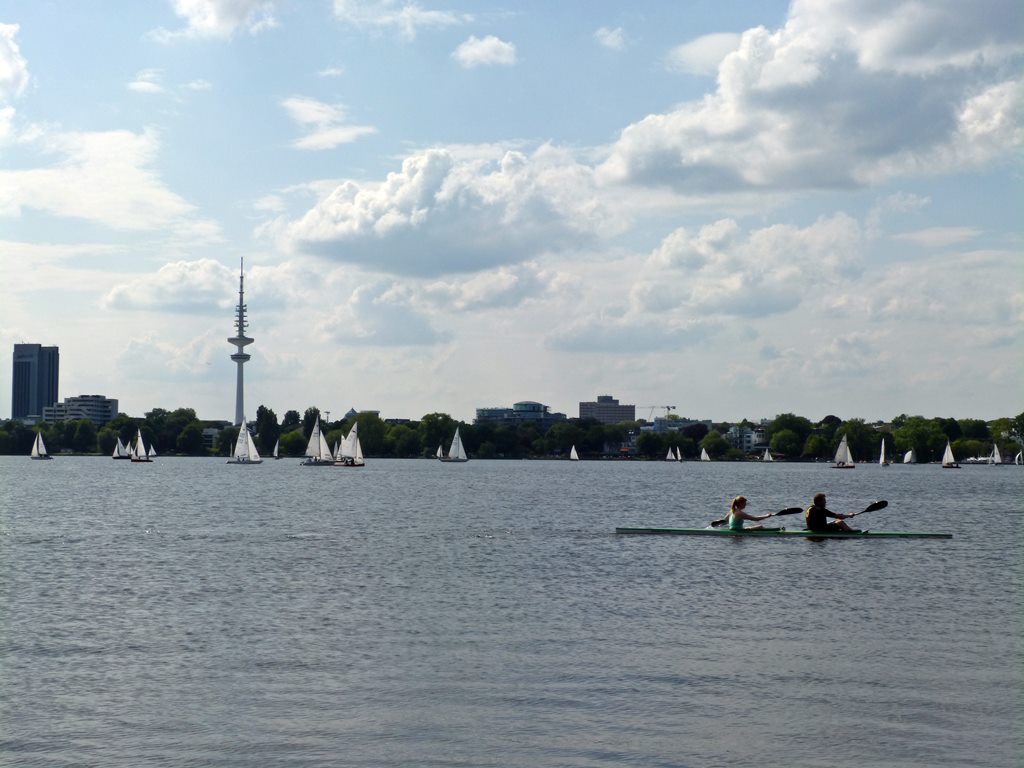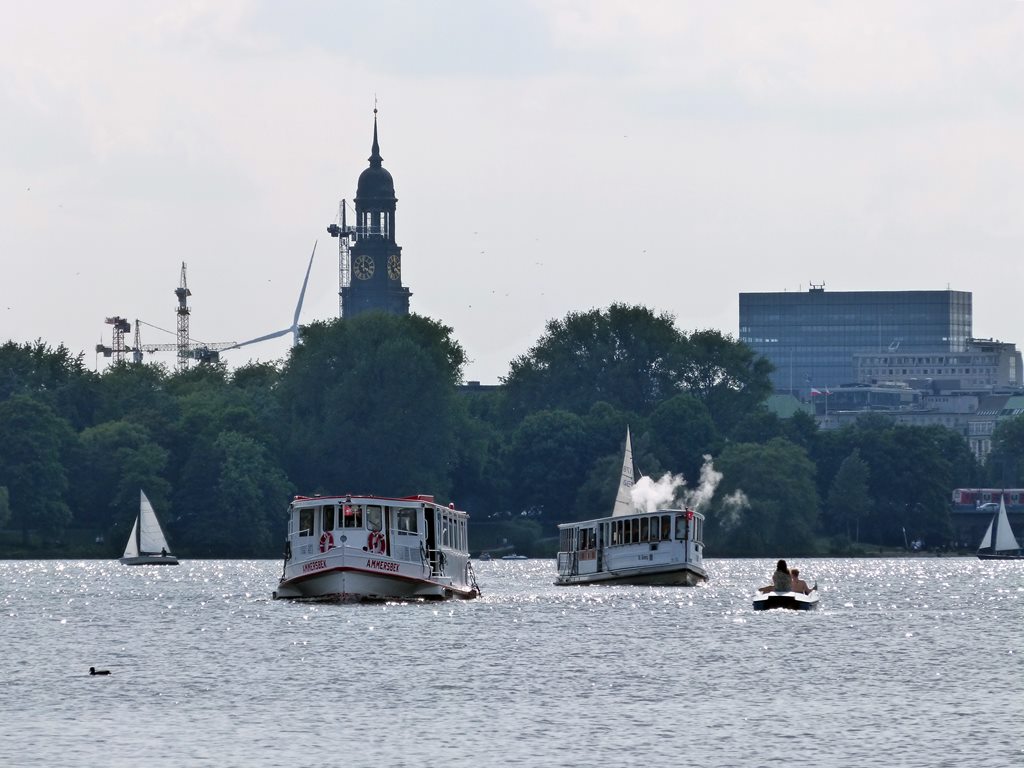 You can ride your own or rent one of the StadtRAD bikes. It's really easy: Just create an account for a once payment of 5 euros and right after you can start pedaling. The first 30 minutes don't cost you a thing, if you bring the bike back to any station within the time limit. Then you can either rent another modell (again, the first 30 minutes are free of charge) or do as you please.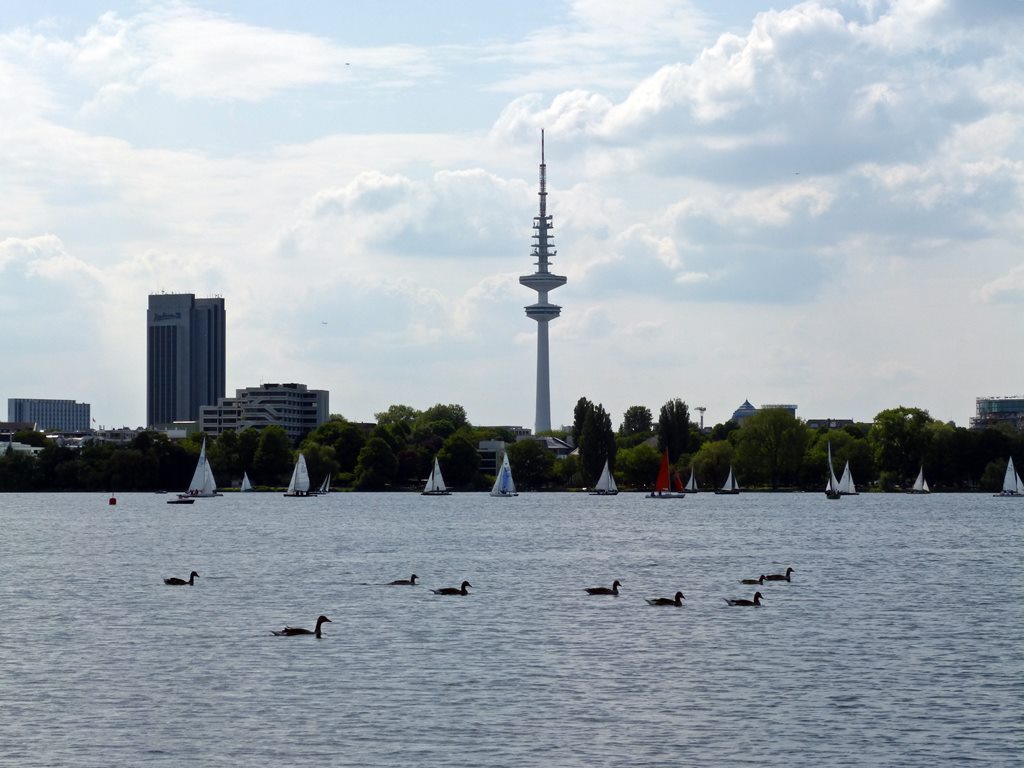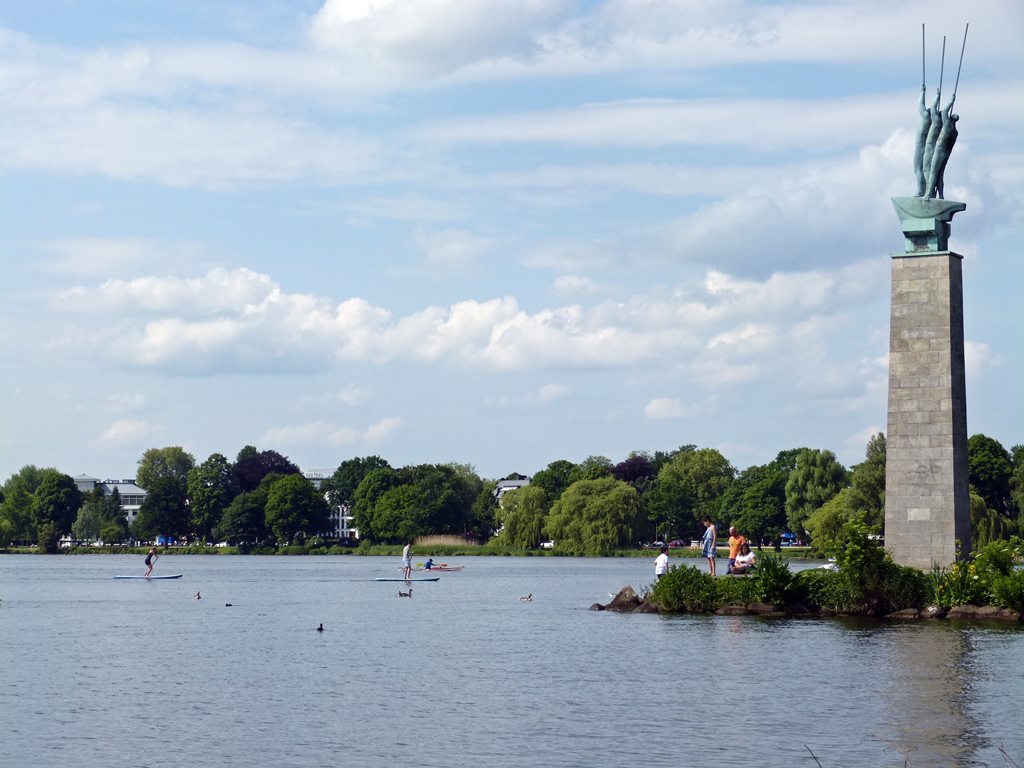 When you're in the mood for a break take a seat on one of the many benches along the waterside or bring your own towel and relax on one of the Alster meadows. Especially when the weather is good in combination with selfmade music, good food and some frisbees this is a really popular activity among locals on a spring day at the Außenalster.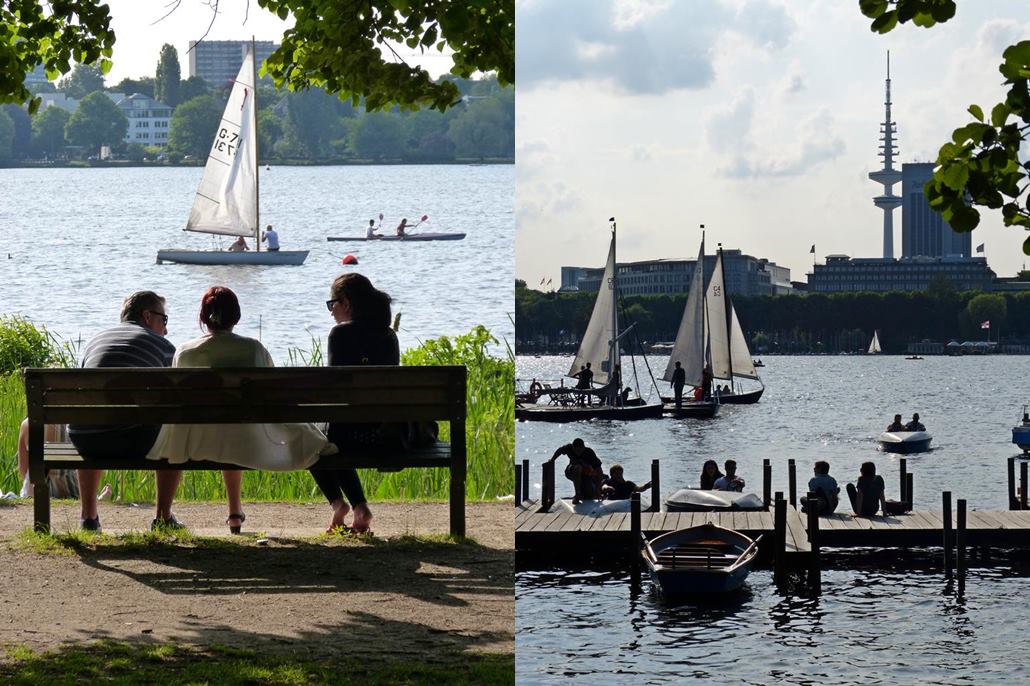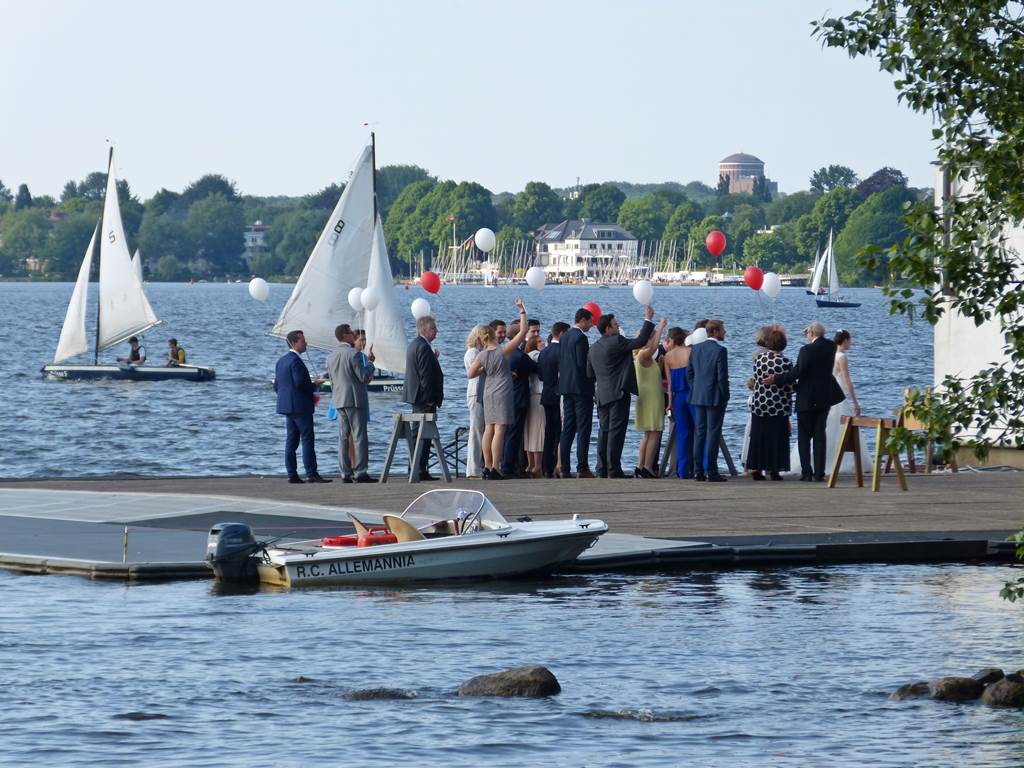 If you love all kinds of water sport activities, the Außenalster is your place to be. Rent out a pedal-boat, a sailing boat (you need a permit to do so), a kayak/canoe or try out stand-up paddling to have some fun while feeling the wind rushing through your hair. Another option is buying a ticket for an Alster boat ride at a ticket shop at the Jungfernstieg. I personally loved the tour through the Alster canals which I can highly recommend. Along to some really cool views, the guide will tell you some interesting and fun facts about Hamburg.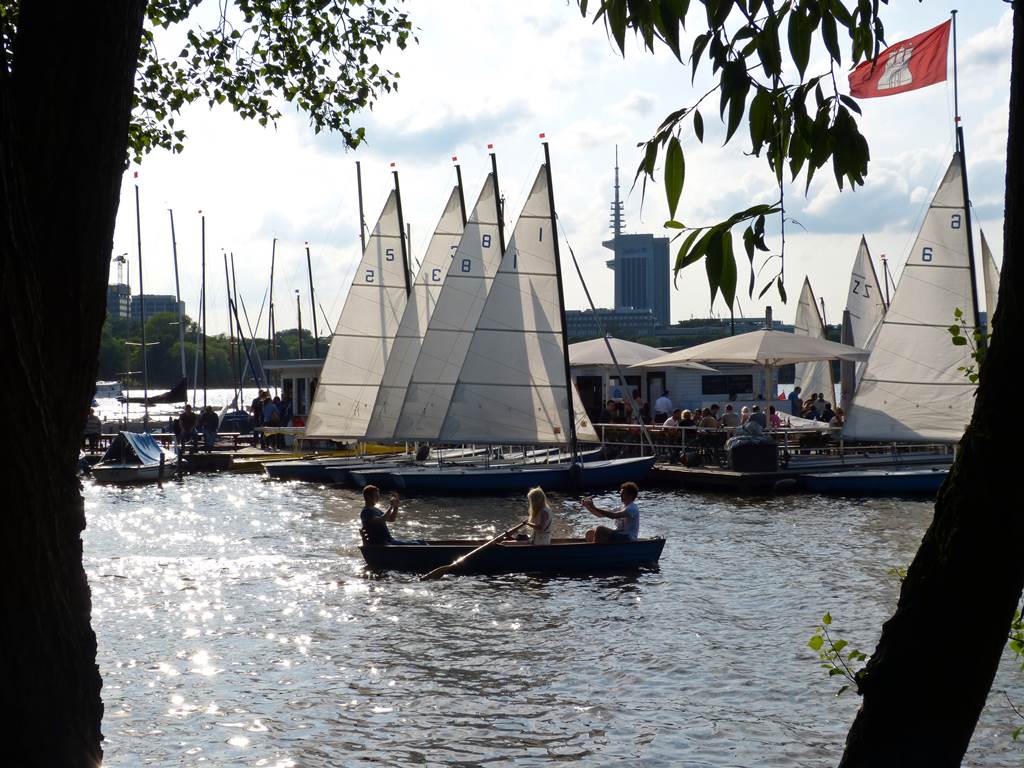 This scene really made me laugh because above you can see two guys and a girl sitting in a boat. The girl is rowing while the other passengers are filming/taking photos of her. They were having a lot of fun and were all smiles. I couldn't think of a better way to spend a chill afternoon with friends.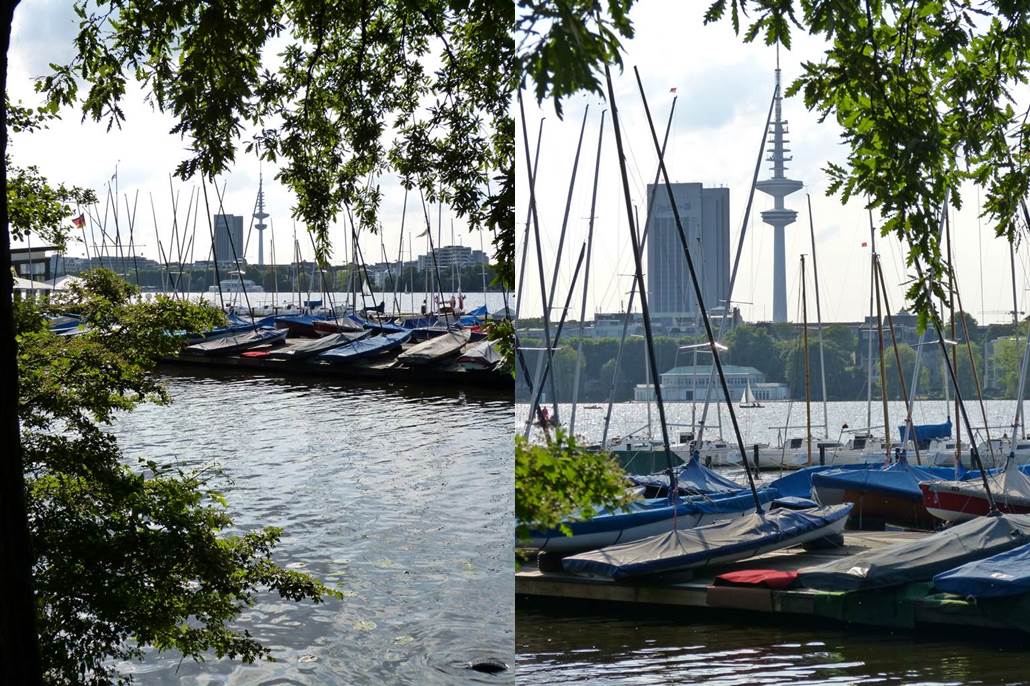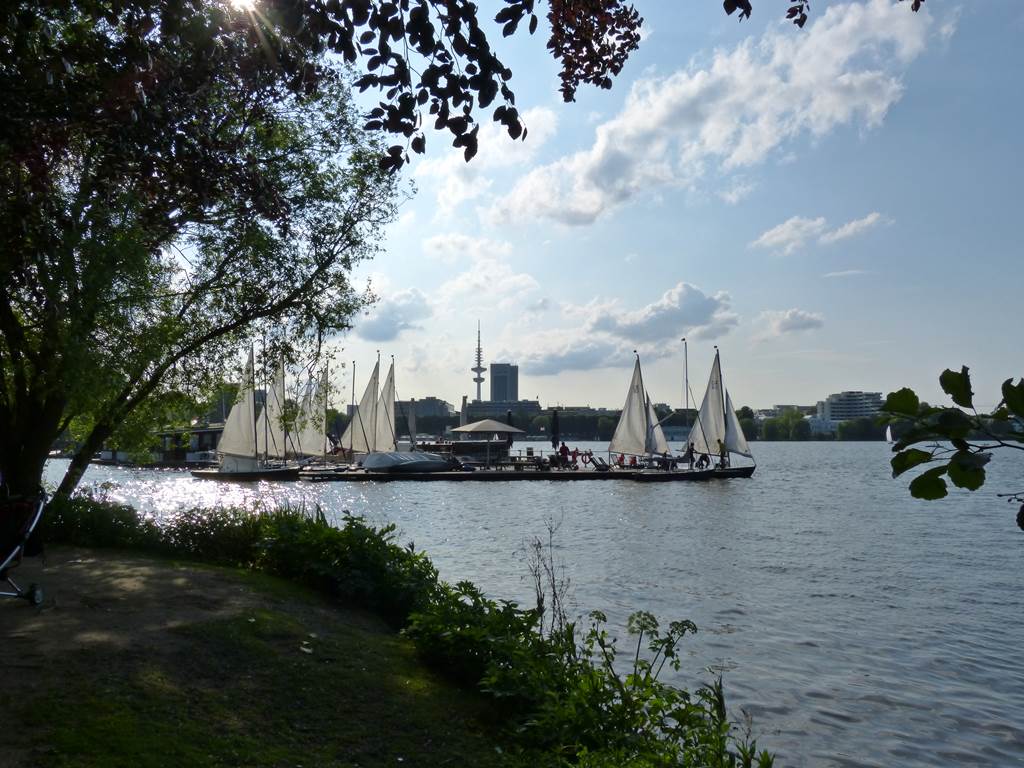 The Außenalster is one of my favorite spots in Hamburg. It's calmness is perfect for a little break, going for a walk or soaking up  some sun. Have you been and if so, what do you like about it?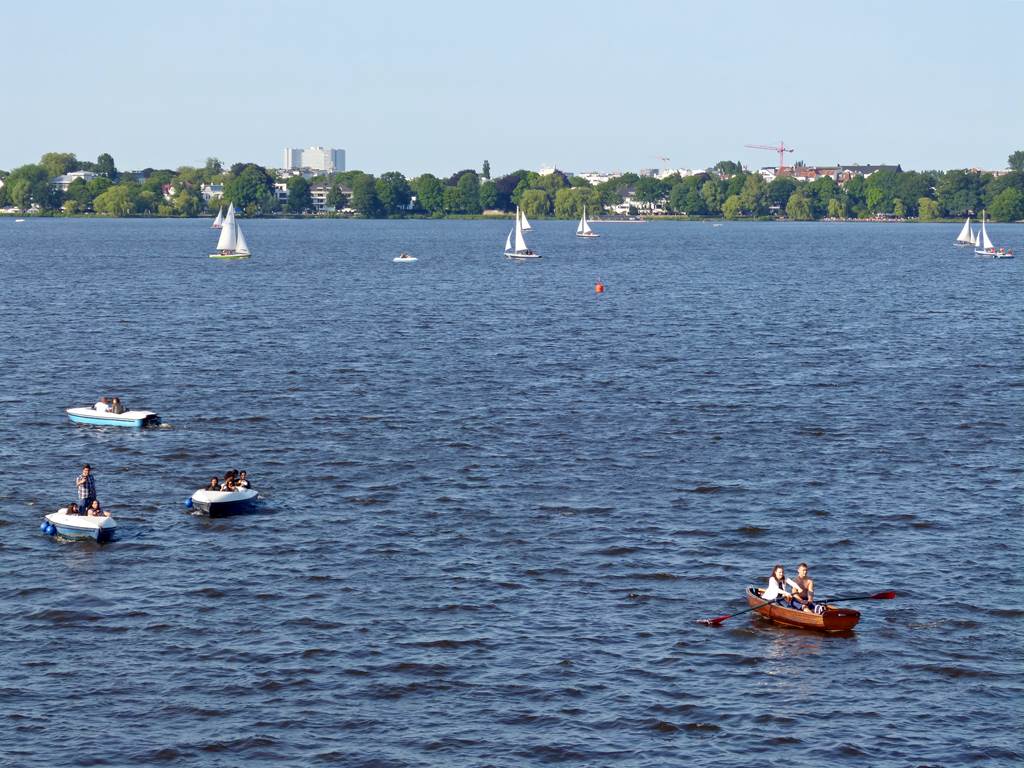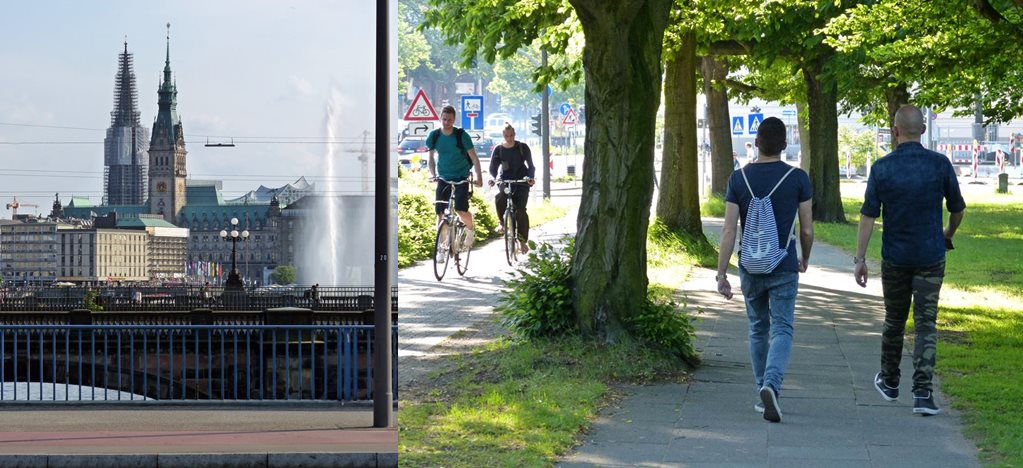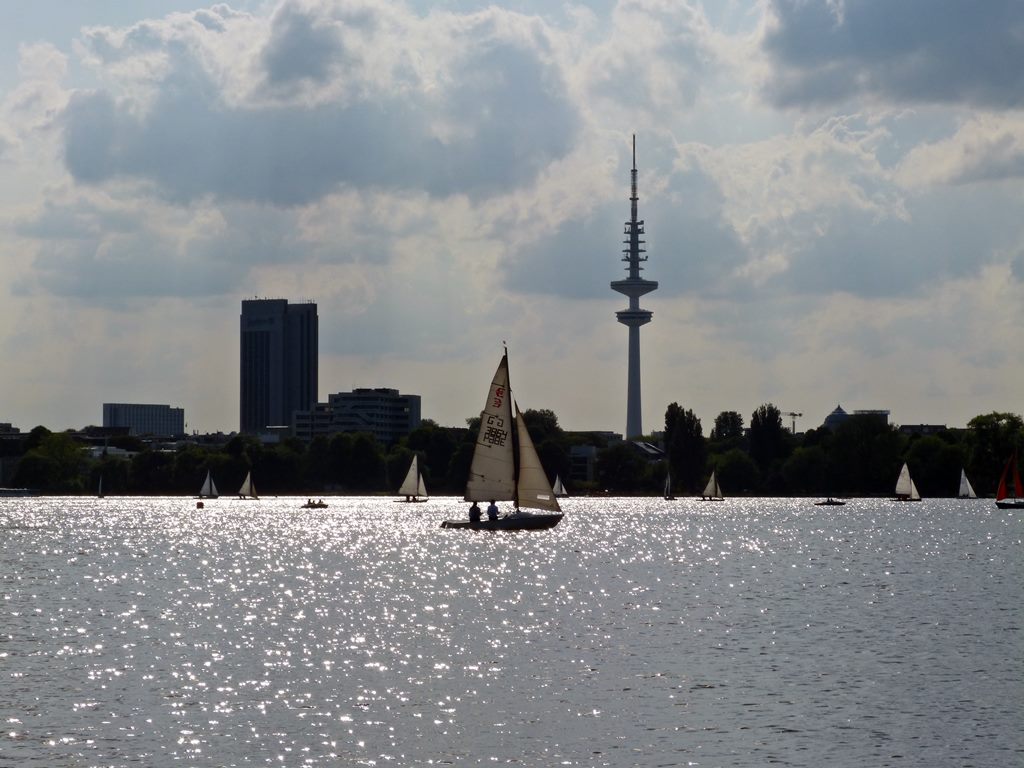 So when are you going on a stroll along the Außenalster? Or do you rather want to see my personal 10 Must See's in Hamburg? Leave me a comment below. I would love to hear from you!