I've been nominated for The Versatile Blogger Award and I'm going to reveal 7 random things about me. They'll show the kind of travel blogger I am and what experiences I've loved or have challenged me on the road.
The Versatile Blogger Award
The Versatile Blogger Award is a great way to recognize all the hard work bloggers around the world are putting into their blogs. By accepting this award from 1Adventure Traveler, I agreed to reveal 7 random things about myself. And because this is a travel blog the following revelations will be travel related. At the end of this post you'll find my own nominations for The Versatile Blogger Award. Go check them out and show them some love.
How I sat on the cliffs at the Grand Canyon in a sleeping bag
While on an USA road trip along the west coast, I woke up at 4:30 a.m. in my tent. To experience the sunrise over the Grand Canyon. Half an hour later me and other early birds were sitting close to the cliffs. With eyes that were not fully open yet and warmly wrapped up in a sleeping bag. Because at that early hour even an Arizona morning in August can be freezing. The sun emerged from behind the dark horizon and slowly flooded the landscape in a golden light. There are no words to describe how beautiful this was. It honestly was one of those 'once in a lifetime' experiences that I'll never forget.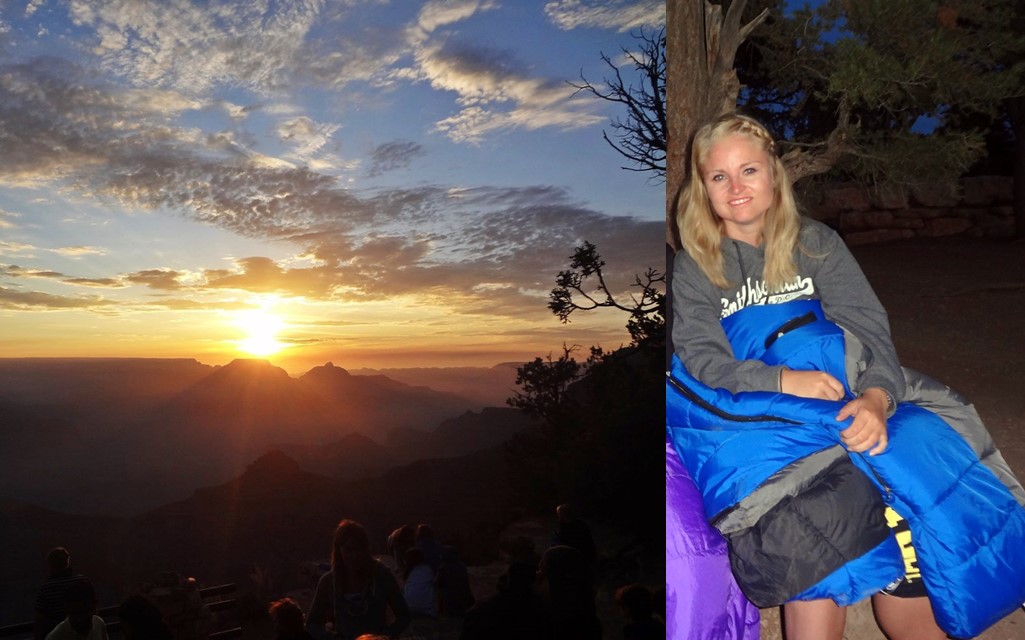 How I ended up in an Indian family photo album
Rome on a cloudy, but warm summer day. Me and a female friend were sitting on a bench close to Castel San't Angelo. We were taking a break. Not because of the heat but because of tiny rain drops that landed on our faces. A few minutes later an Indian family with two adults and two kids sat down next and started talking to us. The conversation was lovely. At least up until that point when the father tried to set us up with his two unmarried sons which were back home in India. We declined politely but firmly. In the end we all took a photo together. Afterwards I joked to my friend that we'll now be forever in the photo album of this lovely Indian family.
How I learned that I love a good snow hike, but skiing not so much
If you know me, you know that I'm the true definition of a summer child. Through and through. I'm instantly happy when the sun leaves its hiding place and the first ray warms up my face. Therefore it won't come as a surprise that I'm not much of a winter sports kinda girl. However, I don't like to refuse to do anything as long as I haven't tried it once. So when studying abroad in Venice I went on a skiing trip. Long story short: I tried not to kill myself on the slope while little kids were rushing down next to me. At breakdead speed. On our last day we went on a hike through a beautiful mountain scenery. That was more to my taste – as you can interpret by my happy smile down below.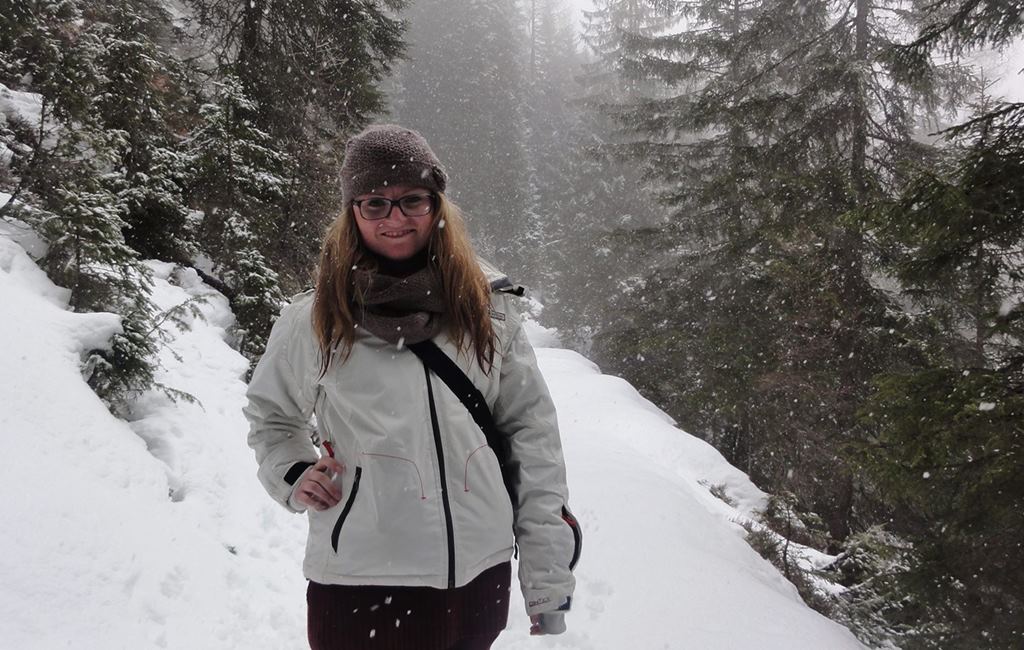 How I found my most favorite Italian dish
The Italians know their pasta. And if they're prepared by an elderly woman named Rosanna, you know they'll be good. Her restaurant Trattoria de Fiore in Catania is indeed no eye-catcher from the outside, her dish "Pasta alla Norma" is super tasty though. Eggplant and pasta are piled up while they're covered by crumbled ricotta and a spoon of tomato sauce on top. It shall remind of Mount Etna which is omnispresent in Sicily. Pasta alle Norma doesn't look like much but biting into it was a real surprise. The combination of roasted eggplant with ricotta and tomato sauce felt like a warm and fluffy cloud in my mouth. Definitely one of the best dishes I've ever eaten!
How I loved to stand on firm ground in Puerto Rico
I love traveling. It's an eye-opener, truly extends your horizon and most of all it's a lot of fun. At least most of the time. It can also be quite challenging. Like that one time I cleared myself off of a waterfall in Puerto Rico. For some this may sound like the best thing ever, for me it was one of the scariest things I've ever done. I'm a scaredy-cat when it comes to heights. I'm fine as long as I cannot see the ground through my feet. Therefore I would never go bungee jumping or voluntarily jump out of an airplane. So when I had to let myself fall backwards to the counterweight of the rope, you can surely imagine the massive effort of will it took me. However, I pushed myself and slowly but surely I made it down. In the end the moment I've felt the ground beneath my feet again, I was the luckiest girl on the planet.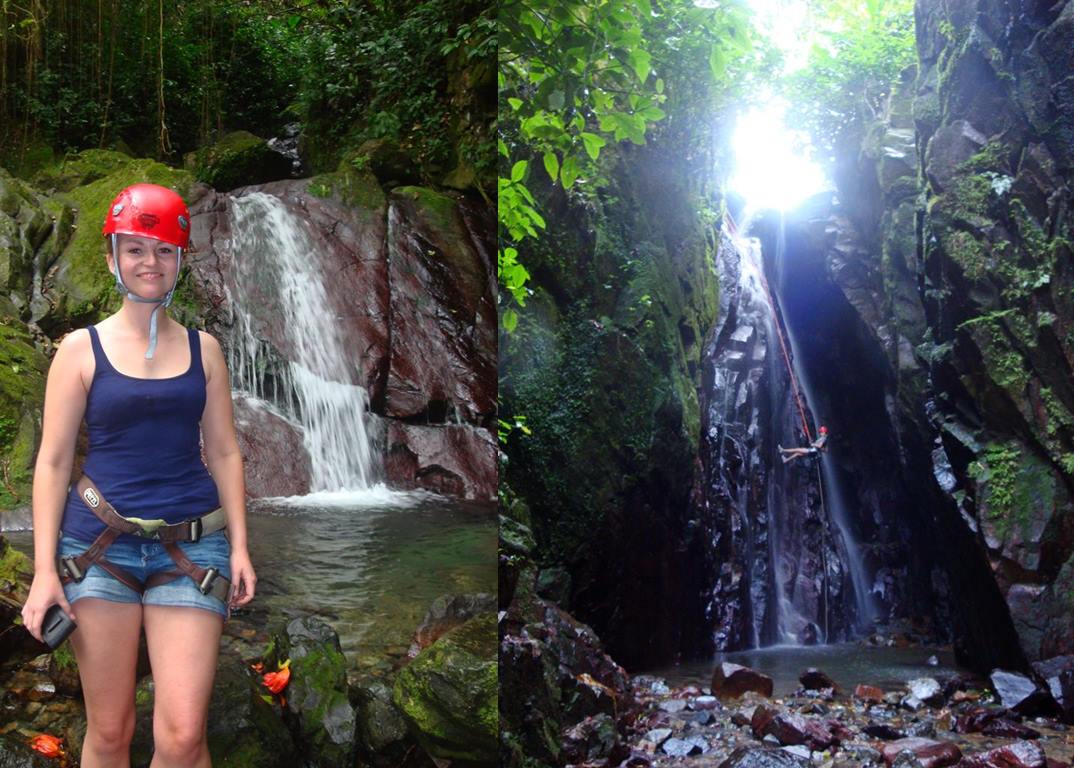 How I still have one major travel goal I want to do
One of my mayor travel goals in life is to simply get in the car and to start driving. Without a plan or a map. But with a good travel buddy. Wherever the wind will take us. Germany, Europe or the world. Stopping only in places we like and leaving again whenever we want to. As long as we'll have our passports, my camera and a ton of good music with us in the car, there's no reason to turn around.
How I found my home base, but still get itchy feet from time to time
I consider myself extremely lucky to have lived in three different countries by now. I'll cherish the memories I made and the people I met in the United States and Italy (and of course Germany) forever. They were the best three years of my life, but in the end I was ready to settle down somewhere. Or at least to stay in one place for more than a year. Since then Hamburg is my base and I couldn't imagine it any other way. I love everything about my city. However, that doesn't mean I don't get itchy feet from time to time. As much as I love traveling nothing beats the feeling of coming back to Hamburg. It's true what they say: There's no place like home.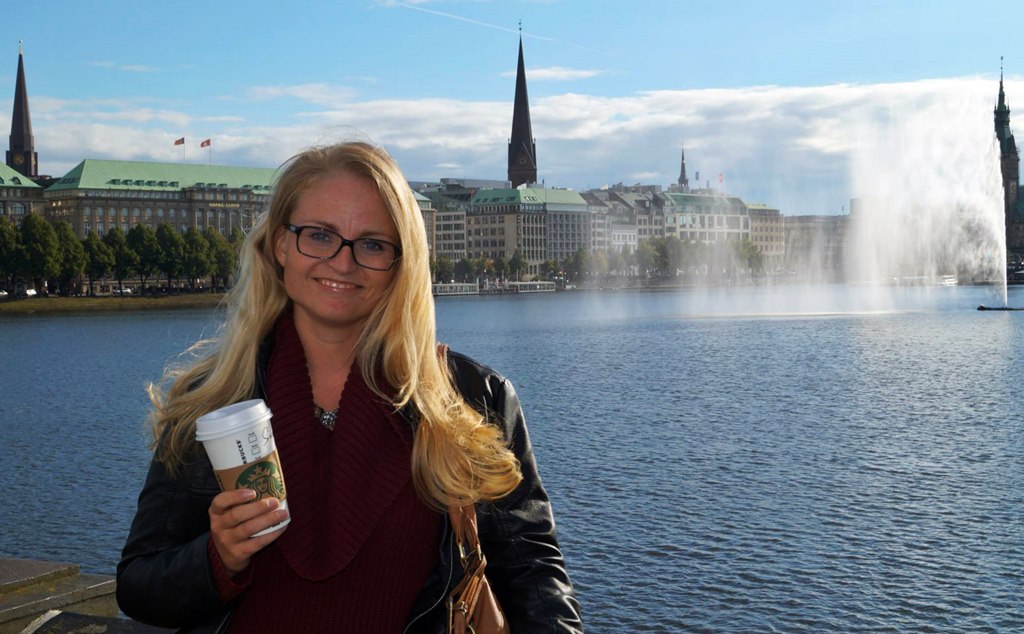 My nominations for The Versatile Blogger Award
The Rules of The Versatile Blogger Award
Thank your nominator. Thats common courtesy.
Include a link to their blog.
Share the award, including 7 random things about yourself, on your blog.
Nominate 10-15 blogs/bloggers that you've recently discovered or follow regularly.
Notify them via social media.
Do you want to go on a road trip with me? What experiences have challenged you on your recent travels? And what travel goals do you want to come true? Tell me about it in the comments below. I'd love to hear it!